Minimizing Shipping Costs for your eCommerce Fulfillment
If you're running an eCommerce business, shipping costs can significantly impact your bottom line. Business planning experts estimate that shipping and fulfillment charges comprise 15-20% of your total net sales. As your business grows, minimizing shipping costs without compromising quality becomes increasingly important. Minimizing your eCommerce fulfillment shipping costs can immediately affect your bottom line. Here are a few tips to help you keep your shipping costs down while still providing excellent service to your customers.
Negotiate with carriers
Many major carriers offer discounts for higher volume shippers, so it pays to shop around and negotiate for the best rates. Shipping carriers adjust their rates annually; the average rate increase per annum is about 6%. It is crucial to evaluate these changes and negotiate preferred pricing when possible. If you can establish a relationship with a carrier, you may be able to get better rates. Here are a few additional tips to consider when negotiating shipping costs with major carriers. 
Review past data and shipping negotiation outcomes – understanding where you are starting from is necessary to have an effective conversation. 
Identify frequently used accessorial fees – these added fees include; residential fees, special handling, and signature required. Evaluate which costs you are paying most often and see if you can negotiate preferred pricing on the most used accessorial fees. 
Benchmark competitor rates and services – the best way to negotiate better shipping costs is to provide cost comparisons and offerings of competitors.
Ask for freedom in renegotiating contracts – don't sign any agreements that limit your ability to start or terminate a contract before an old one has expired. Shipping charges, fees, and needs fluctuate with eCommerce regularly, so ensuring you can change carriers or services mid-contract is vital. 
Maintain all money-back service guarantees – carriers miss the mark. When they do, you need to reclaim revenues, lost package insurance, and other refunds typically offered by major carriers.
Use flat-rate shipping
If your products qualify for flat rate shipping, you can simplify your shipping process, reduce errors, and save on costs. The benefits of using flat-rate shipping include; predictable shipping charges, carrier-supplied packaging, and the offer of free shipping with total clarity on the business costs associated with it. Flat-rate shipping also helps to make your shipping costs more transparent to customers. The drawbacks of using flat-rate shipping include; shippers can end up paying for more space than they need, no opportunities for branded packaging, and impersonal customer unboxing experiences.
Utilize multiple shipping locations
If you're shipping large quantities of products, it may be more cost-effective to ship from various warehouses. To that end, evaluating the number of SKUs in your inventory, order volume and weight, and technology available for complete omnichannel fulfillment is critical. This is especially true if you evaluate the location of your primary sales audience far from your distribution warehouse. When choosing whether a multi-site distribution strategy will minimize shipping costs for your eCommerce, there are several factors to consider.
Utilize low-cost packing materials
There's no need to spend a fortune on packing materials. Many eCommerce businesses now use recycled materials, such as cardboard boxes, paper packing peanuts, and bubble wrap. Furthermore, many eCommerce businesses are turning to sustainable packaging options for cost savings and to become more eco-friendly.
Consider third-party logistics companies
Third-party logistics companies specialize in helping eCommerce businesses reduce their shipping costs. They can provide cost-effective solutions.

Preferred shipping rates due to bulk order volume discounts are passed to clients.

3PL fulfillment teams are experts in optimized shipping routes, so they save you money and time. 

3PLs have relationships with several major shipping carriers, which gives your eCommerce access to a wider range of carriers. 

Many 3PLs offer multi-site distribution
Additionally, when you work with a fulfillment company like Falcon, they can offer custom, sustainable, and cost-saving packaging options that don't make you sacrifice branding opportunities. If you have consistent order volume but are not benefitting from preferred volume pricing, it might be time to consider a 3PL partner for your fulfillment needs.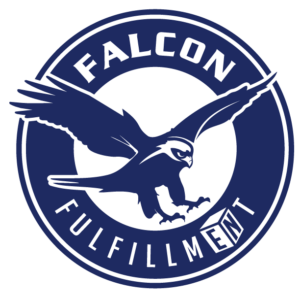 Following these tips allows you to minimize shipping costs for your eCommerce without sacrificing quality. Shipping fulfillment costs can add up quickly and cut into your profitability. However, with the right strategies in place, you can ensure your customers receive their orders on time and at an affordable cost. If you would like to learn how Falcon Fulfillment could help you minimize shipping costs get in touch with our friendly team today.