Quarter 4 is here and peak season is already at the doors of e-commerce businesses everywhere. With delivery delays being the largest concern for 38% of consumers, learning which holiday shipping option is best for you will help prepare your company for a successful quarter 4.
Today, we will be discussing holiday shipping and what options there are for your business. We'll guide you through the world of shipping, from carrier information to local insight, as you prepare your company for a proactive and successful quarter 4.
Free Shipping
While free shipping is the best eye candy for customers, it's no walk-in-the-park for e-commerce businesses. In order to offer free shipping, the delivery price must be paid by someone, somewhere.
Although your customer will enjoy their purchase with free shipping, unfortunately, your carrier will not deliver your packages for free or in exchange for holiday spirit. (It would be a lot cooler if they did).
So, who pays the shipping fees and why is this such a popular option amongst e-commerce businesses?
"84% of shoppers have made a purchase because shipping was free."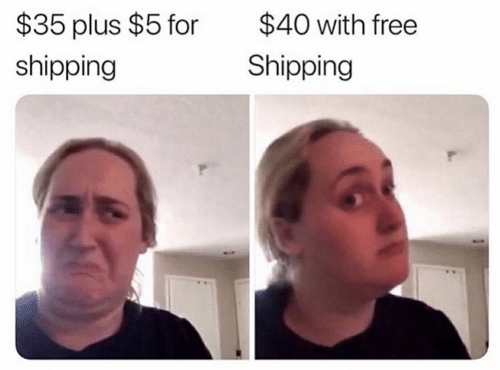 We could give you a long, complicated explanation of why a free shipping option is popular and how it's so successful, but, let's keep things clear and simple. Are you ready for this?
Free shipping expenses are paid for by the customer.
We know this might come as a shock but be assured that what you just read is true. To answer your next question, let's talk about how they do it.
Free shipping is in fact, not free. In order to achieve it, customers are met with intriguing promotions to persuade them into spending more in order to receive the reward of free shipping.
In reality, e-commerce businesses are simply increasing product prices or promoting higher-order totals in exchange for free shipping – which is already hidden in the cost of an item or the total amount of an order.
"86% of consumers abandon their carts due to the cost of shipping."
In terms of holiday shipping, a free shipping option is a great strategy that isn't going away anytime soon. If this option would be beneficial for your business or you'd like to learn more about the process of offering free shipping, check out our recent blog article going over 10 ways your company can offer free shipping and how to do it.
Pros and Cons of Free Shipping
Pros
A free shipping option reduces shopping cart abandonment.
Free shipping policies retain current customers and promote new ones.
Free shipping promotions increase sales.
Cons
A more expensive product.
If shipping rates increase, either the price of your item does too or your company absorbs the inflated costs.
Switching to budget shipping options could result in a bad delivery experience for your customers.
Flat Rate Shipping
If you're torn between increasing the price of your products or absorbing the costs, there is an alternative for you.
Using a flat rate shipping option, you can choose a precise shipping fee that covers the bulk of your shipping expenses. This will allow customers to pay a base cost for their order and oftentimes, saves your company from spending too much on shipping.
However, if a customer purchases a heavier item and opts for a flat rate shipping option, your company will have to absorb the extra expenses.
How Does Flat Rate Shipping Work?
Purchase a USPS flat rate box.
Pack your items and address the box.
Drop off your package at a USPS office to ship.
Or use a 3PL to handle all of this. 😉
Pros and Cons of Flat Rate Shipping
Pros
Predictable shipping costs.
Avoid surcharges.
Included shipping insurance.
Cons
You lose the ability to use branded packaging.
If products are heavier than the flat rate limit, you will absorb the extra expenses.
For local customers, flat rate shipping might cost you more money than what you save.
Is Flat Rate Shipping Right for You?
A flat rate strategy is a great holiday shipping option for e-commerce businesses with small yet heavy (anything up to 70 pounds) inventory; such as books, monthly subscriptions, etc.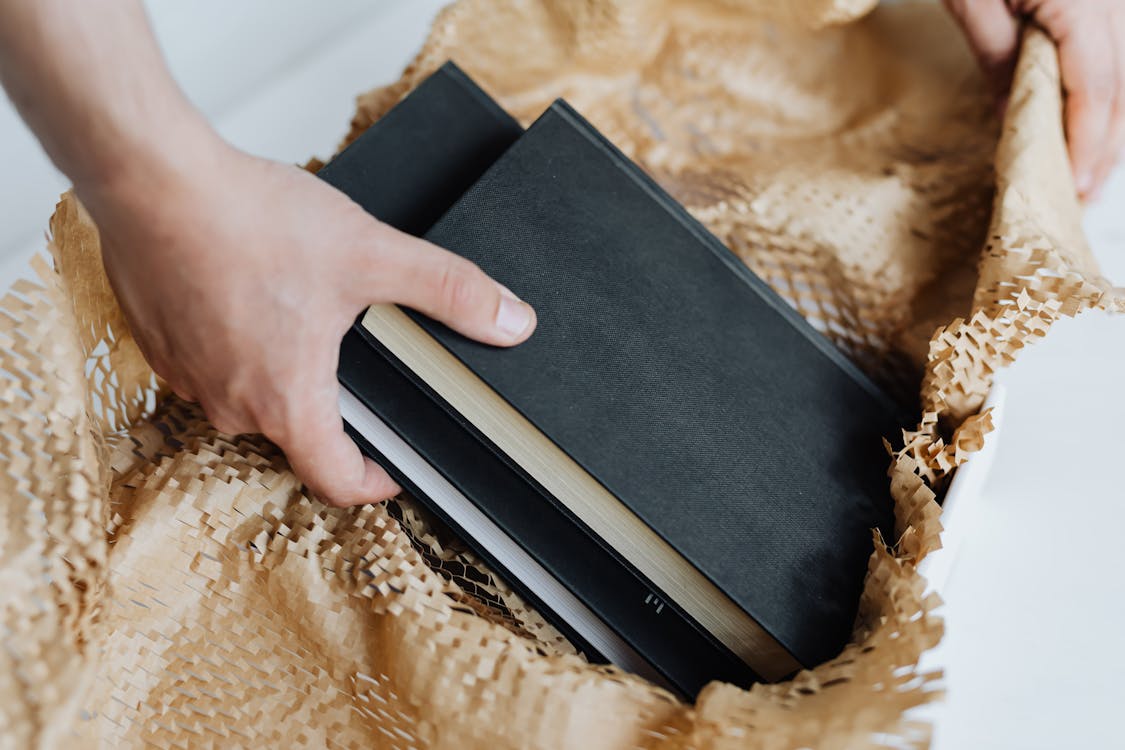 Exact Cost Shipping
Also known as real-time carrier shipping, exact cost shipping is a process where shipping charges are automatically added at checkout. The shipping total will reflect the weight, dimension, and the customer's shipping destination to provide an accurate shipping rate.
This is a simple and transparent holiday shipping option; however, when offered, cart abandonment rates may increase.
How Does Exact Cost Shipping Work?
A customer makes a purchase.
Accurate shipping rates are added to the subtotal to reflect the package, weight, and destination.
Customer pays for order and shipping fees.
Pros and Cons of Exact Cost Shipping
Pros
Calculate shipping costs automatically.
Charge customers an exact amount.
Drive more international sales.
Cons
Increased cart abandonment.
Cannot be used for promotional purposes.
Is Exact Cost Shipping Right for You?
We suggest carrier-calculated shipping to e-commerce brands that do not have the capacity to include shipping costs into their products. It's ultimately cheaper to use real-time carrier shipping since it prevents you from losing money not just on delivery but also on merchandise.
"More than 41% of consumers are willing to pay extra for same-day delivery. 24% of shoppers said they would pay even more to receive their packages within a 1-2 hour window."
Same-day, 2-day & Expedited Shipping:
Even while most customers are willing to wait for longer delivery times in exchange for free shipping, order discounts, or even lower environmental impacts, around the holidays attitudes begin to shift. Suddenly, what could have waited before is now a rush to get their holiday gifts in time for Christmas.
When peak season arrives and consumers rush to make last-minute orders, same-day, 2-day, and expedited shipping are often the only options for customers to choose from for their products to arrive on time.
How Does Expedited Shipping Work?
A customer makes a purchase and pays for expedited shipping at checkout.
The order is packaged and sent out faster than normal.
The customer receives their package within 1-4 days on average.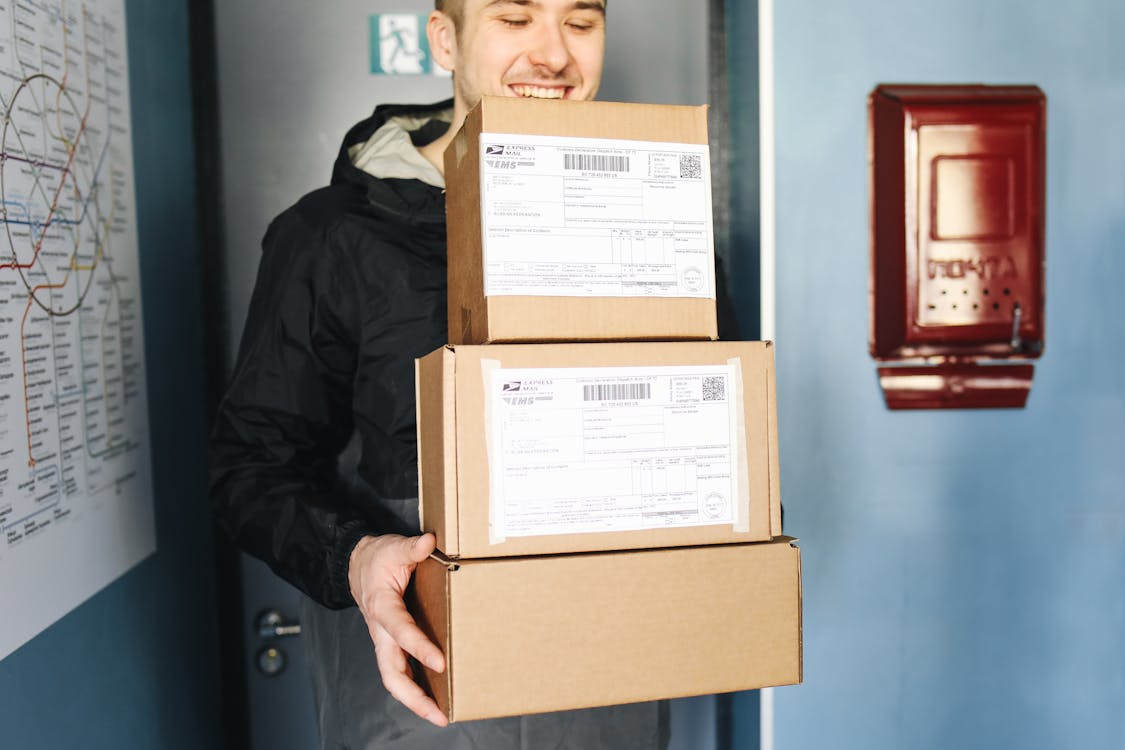 Pros and Cons of Expedited Shipping
Pros
Fast delivery.
Fewer risk of damaged items.
Increased customer satisfaction.
Cons
It can be expensive.
It takes a company more time to fulfill separate expedited orders instead of fulfilling bulk packages with regular shipping methods.
Customers cannot edit their orders after a limited time frame.
Is Expedited Shipping Right for You?
Regardless of what kind of e-commerce you are, there will always be a customer than needs their order last minute. Offering expedited options are a great way to satisfy your more impatient customers and keep them loyal to your brand.
BOPIS:
Finally, let's talk about BOPIS: buy online, pick up in-store. In addition to buyers receiving their products faster, local customers can pick up their orders the next or the same day of their transaction if they live close to a distribution center.
This feature is a must-have if you do local business and allow customers to pick up their orders in person. Making your local consumers' purchasing experience easier by offering pick-up alternatives increases their likelihood of making repeat purchases and recommending your brand.
"67% of shoppers in the US have used BOPIS in the past six months."
How Does BOPIS Work?
A customer makes a purchase & inputs their shipping address.
You let them know they are eligible for free in-store pickup.
Customer picks up their order in-store free of charge.
Pros and Cons of BOPIS
Pros
No shipping fees.
Immediate gratification.
Increased customer satisfaction.
Cons
Must have a retail location for pick up.
More time-consuming for customers.
Reduces privacy and comfort.
Is BOPIS Right for You?
Buy online shop in-store is a great option for stores looking to appease their local customers. If your brand offers items consistently that buyers would make the commute for then give them the option too!
2021 Holiday Shipping
In the end, choosing your holiday shipping option is important. Finding the best one that fits your brand and what you're looking for is important, and that's what we want to help you do. You might even offer different shipping options around the holidays than the rest of the year.
We commit to providing in-depth and valuable information to our readers. If you found this holiday shipping article helpful, we recommend you check out our in-depth 2021 Holiday E-commerce Guide.
Not only do we touch more on holiday shipping, but we also dive deep into various e-commerce topics and concerns, provide over 40 peak season tips and tricks, and provide you the appropriate tools to make your e-commerce business not only nail this year's holiday shipping, but your entire 2021 peak season.
Holiday Shipping with Falcon
We all know that shipping can be a hassle, especially during the holiday season. When partnered with Falcon Fulfillment, we take the hassle out of your hands and work our shipping magic with your e-commerce business to provide exquisite packaging, on time orders, and most importantly, satisfied customers.  Make the switch today.