How to Find a U.S. Manufacturer to Diversify Your Supply Chain 
Most eCommerce businesses have suffered with the supply chain in the last few years. With the surge of online orders during the height of the COVID pandemic, many companies had severely delayed or non-existent shipments. Brands that had established relationships with US manufacturers survived and thrived because they could pivot production to a domestic provider quickly. Those without established relationships were at the mercy of an unpredictable transportation industry and gridlocked supply chain. If 2020 taught us anything, it was to diversify our supply chain to include US manufacturing, if only to ensure production in an emergency. This post will discuss how to find a US manufacturer to diversify your supply chain.  
PROS of U.S. Manufacturing
American manufacturing and labor standards are higher

No language barrier

Marketing appeal of being made in North America

Easier to verify reputable manufacturers

Faster shipping time

High intellectual property rights protection

Greater payment security and recourse

American-made products are often of higher quality.

U.S. production supports the national economy.

Easier to manage quality control
CONS of U.S. Manufacturing
Higher manufacturing costs

Less product choice (some products are no longer manufactured in the U.S.)
Steps to find a U.S. manufacturer
This article assumes product development has already begun or is in progress with a supplier (overseas or otherwise). This means you have a viable product and know the basic requirements necessary for production. While we won't go into detail about this aspect, it is crucial to understand the vision for your product, what type of manufacturer you require, and any special services or qualities needed in a supplier.
Step 1 – Research
Identifying a U.S. manufacturer is the first step in finding a domestic manufacturer. International supplier directories like Alibaba make it easy to discover global manufacturers. There are similar domestic directories to begin discovering local suppliers.
Online domestic directories
General search engine results
You can also research manufacturers directly via Google or Safari, etc. Keep in mind most manufacturers focus on creating quality products rather than boosting their SEO performance. Therefore, you might need to scroll to the second, third, or tenth search page to find what you are looking for. Nevertheless, finding U.S. manufacturers through a search engine is still viable. Ensure you use terms like distributor, wholesale, etc., in your search to help boost your results.
Referral
A direct referral is one of the best ways to find a reputable U.S. manufacturer. Make sure to leverage your professional network to reach out and see if anyone knows of a supplier who could help you. Don't be afraid to contact companies that potentially use a similar manufacturer and see if they wouldn't mind sharing their contact. E.g., A shoe company specializing in fine leather would be a good source if your company produces leather handbags or backpacks.
Trade Shows
A trade show is a great place to source contacts in local manufacturing. Suppliers often attend these events to secure new buyers and showcase new capabilities. Furthermore, trade shows are a gathering of industry leaders and influencers under one roof. Finding multiple suppliers and having initial conversations at one event is possible.
Step 2 – Evaluate the shortlist
Once you have researched potential manufacturers and have a shortlist, it is time to evaluate each one. This process involves collecting information and investigating their capacity, pricing, lead times, and cultural values. 
Things to consider when evaluating a potential U.S. manufacturer:
Check certifications

– Each industry will have its own specific certifications and value-specific certifications like organic, sustainably sourced, etc. If you are still determining what certifications to look for, consider researching the

U.S. Consumer and Product Safety

website for guidance.

Gauge financial stability

– To protect your own company, you must evaluate the

financial viability

of your vendors. Start by asking for a financial statement and have it reviewed by a qualified CPA. They can determine whether a supplier has adequate resources to maintain business operations. 

Asses weather-related risks

– Assessing weather complications might seem silly until your manufacturer shuts down because of a hurricane for 3-6 months or longer. Ensure you know the probability of weather-related delays and have insurance should the "unthinkable" happen.

Geographic proximity to customer base

– The closer your manufacturing facility is to your customer base, the faster shipping and procurement occur and the less it costs. Therefore, it is a key factor in deciding which manufacturer to partner with. 

Scaling capability

– Evaluate how flexible your supplier is with order quantities. You may find that your original choice, which offered preferential small batch order costs, cannot meet greater demand. This is why proper sales projections are crucial in determining your scalability needs.  

Contact references

– Manufacturers confident in their work and service have no problem sharing references. Ask for at least 2-3 references and interview them about their experience with the supplier.

Understand lead times and delivery success statistics

– Understanding lead times and success metrics are vital to choosing the right manufacturing partner. If the potential supplier has lead times that are incongruent with your ordering cycles, it might be better to choose a different partner.

Scrutinize payment terms

– Many manufacturers will ask for full payment upfront when working with a new company. However, ask if payment terms become more flexible over time. Determine what your company needs regarding payment terms and negotiate to that end without losing the relationship.
Step 3 – Get into the nitty gritty
Once you have narrowed your shortlist and have decided to move forward with negotiating a contract with a supplier, it is time to dig into the details. Several questions will be crucial to finding a U.S. manufacturer that will be the best fit for you. 
What is the process to ensure quality control for your product? 

What are the shipping costs?

What are the minimum order quantities (MOQs)? 

What assurances do they offer to protect your intellectual property? Do they offer exclusivity?

What do your clients say about you? Can you contact them?

What will be the CPU (cost per unit)? 

What are their policies on defective products?

Do they support sustainable and ethical production standards?

Do they have any value-added services that would be helpful? I.e., assembly, engineering, prototyping, etc.  

What are their communication patterns, style, and platforms? Determining how you will communicate is vital to a healthy partnership and resolving issues as they arise.
While this is a partial list, it should give you a good understanding of whether or not the manufacturer will be a good fit.
Step 4 – Request a written contract
The final stage of selecting a U.S. manufacturer involves requesting a written contract outlining working together. It is best to request a proposal from a few different suppliers so that you can make the best decision for your company. Price isn't the only contributing factor, but it will play a significant role. Therefore, it is essential to review the pricing and payment terms carefully. Ensure that all fees and timelines are clearly outlined. Once you have reviewed the contract terms and are satisfied, a partnership can begin.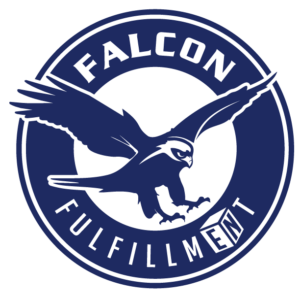 A great way to find a U.S. manufacturer to diversify your supply chain, is by asking your 3PL provider. If they are anything like Falcon Fulfillment, they have solid relationships with existing suppliers with a regular cadence with the distribution facility. Furthermore, working with a quality 3PL can help to create a more resilient supply chain regardless of your manufacturing partners. If you want to learn more about our partners and how we can help bolster your supply chain, contact one of our agents today.