5 Tips for Optimizing Your Supply Chain
As the eCommerce industry continues to grow, it is increasingly important for online businesses to optimize their supply chain. An efficient supply chain is vital to promptly meeting customer demands, ensuring customer satisfaction, and keeping your business competitive. Data reveals that 79% of brands that use supply chain optimization techniques boost their revenue. This post will define what supply chain optimization is, its benefits, and five tips for optimizing your eCommerce supply chain.
What is supply chain optimization?
Supply chain optimization is the process of improving the efficiency and effectiveness of a business's supply chain operations. It involves analyzing the current processes and making changes to reduce costs, improve customer service, and increase overall profitability. Supply chain optimization helps businesses create more resilient and streamlined supply chains that provide a competitive advantage. It also helps them identify new opportunities and develop strategies to capitalize on them. Supply chain optimization can be both operational and strategic changes.
Benefits of supply chain optimization
Optimizing your supply chain has significant benefits for your business. Frequently, companies experience reduced costs, better efficiency, and improved customer satisfaction. This can lead to increased profits, greater efficiency, and reduced risk. You can also benefit from increased scalability and improved responsiveness to changes in demand. Additionally, optimizing your supply chain can lead to enhanced product quality, faster delivery times, and improved customer service. Optimizing your supply chain can help you maximize your efficiency and profitability while reducing overhead costs.
1. Leverage technology
Thirty-four percent of supply chain leaders say that adapting to new technology is the most important strategic change supply chain organizations will face five years from now.
One of the most important aspects of optimizing your eCommerce supply chain is leveraging existing and future technology. Technology, such as supply chain software, can help you streamline and automate processes, reduce manual errors, and provide visibility into your supply chain. Additionally, it can help you identify areas for improvement and make more informed decisions. Here are some of the technologies to consider when optimizing your supply chain. 
Automation – Current software programs can automate communication between manufacturers, vendors, and customers. Emerging technologies like AI and machine learning allow businesses to integrate multiple systems in eCommerce warehousing, transportation, and personalization. 
Autonomous Things – robots, unmanned delivery vehicles, drones, and next-generation robots can augment repetitive manual tasks with greater efficiency and safety than their human counterparts. Expect to see more "bots" implemented into the supply chain, especially as staffing continues to be a significant issue for many eCommerce companies. 
Enhanced Security – cyber attacks, data harvesting, malware, ransomware, and other security threats are a challenge not to be overlooked. Safeguarding your business through enhanced security measures will keep the supply chain running smoothly. 
Improved Forecasting – Many tech-forward companies have invested in automated inventory tracking

, among other software that improves forecasting. This improves order cycles and informs better operations decisions.
2. Establish clear communication with suppliers.
Clear and open communication is crucial to an optimized supply chain. Transparent communication between the retailer and all suppliers and manufacturers ensures orders are received and fulfilled quickly. Technology can help share information seamlessly, but it is still essential to develop protocols for all events in the supply chain. This becomes especially important if you work with multiple suppliers.
3. Build a resilient supply chain.
A resilient supply chain is critical for any business and requires careful planning and execution. The first step is to identify potential risks and create a plan of action to mitigate them. This includes evaluating suppliers, ensuring alternate sources in case one is disrupted, and forecasting to anticipate future demand. Additionally, businesses should focus on good inventory management to ensure timely delivery and take measures to strengthen logistics and transportation networks. Another way to improve supply chain resilience is by partnering with a solid 3PL.
4. Negotiate and renegotiate.
In order to optimize your supply chain, it is necessary to lower costs and maximize profit margins. Therefore, it is essential to negotiate with suppliers, manufacturers, and other vendors regularly. Plan to evaluate costs, contracts, and service agreements on an ongoing basis to ensure you receive optimal pricing.
5. Outsource business operations unrelated to core competencies.
The most successful companies focus on what they are good at and outsource other business operations to competent partners. While it may be prudent to manage most operations in-house initially, it isn't scalable at a certain point. The main areas of supply chain optimization that benefit from outsourcing are order fulfillment, procurement, transportation, reverse logistics, and even customer service. Most of these value-added services are offered by a dependable 3PL fulfillment company.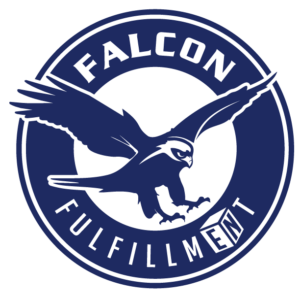 By following these tips, you can optimize your eCommerce supply chain and ensure that you're meeting customer demands promptly. Leveraging technology, establishing clear communication, building supply chain resiliency, negotiating, and outsourcing business operations are all critical steps to take when optimizing your supply chain. If you want to know how partnering with Falcon Fulfillment can help you with your supply chain needs, get in touch today.