The Importance of Supply Chain Metrics
An efficient and streamlined supply chain is a key component of a successful eCommerce company.  You can minimize delays and backorders in your fulfillment process and generate satisfied consumers by evaluating KPIs such as dock-to-stock durations, shipping timeframes, and order accuracy rates. Measuring supply chain key performance indicators gives you the data you need to solve problems and continuously improve supply chain efficiency.
4 Supply Chain Metrics for eCommerce Fulfillment
To compile our list of essential supply chain metrics, we examined WERC's Report on Industry Metrics and spoke with our fulfillment experts to come up with four essential supply chain metrics that any successful eCommerce will have in its fulfillment process.1

Dock-to-Stock Cycle Time
Dock-to-stock cycle time is the amount of time it takes (normally measured in hours) to transfer inventory from docks to warehouse shelves, making it available for picking.  The cycle starts when the items arrive from the manufacturer and ends when they are stored and recorded in the inventory management system (IMS). 
At Falcon Fulfillment, we pride ourselves on a swift dock-to-stock cycle time.  We guarantee inventory will be unloaded and available for picking within 48 hours of arrival.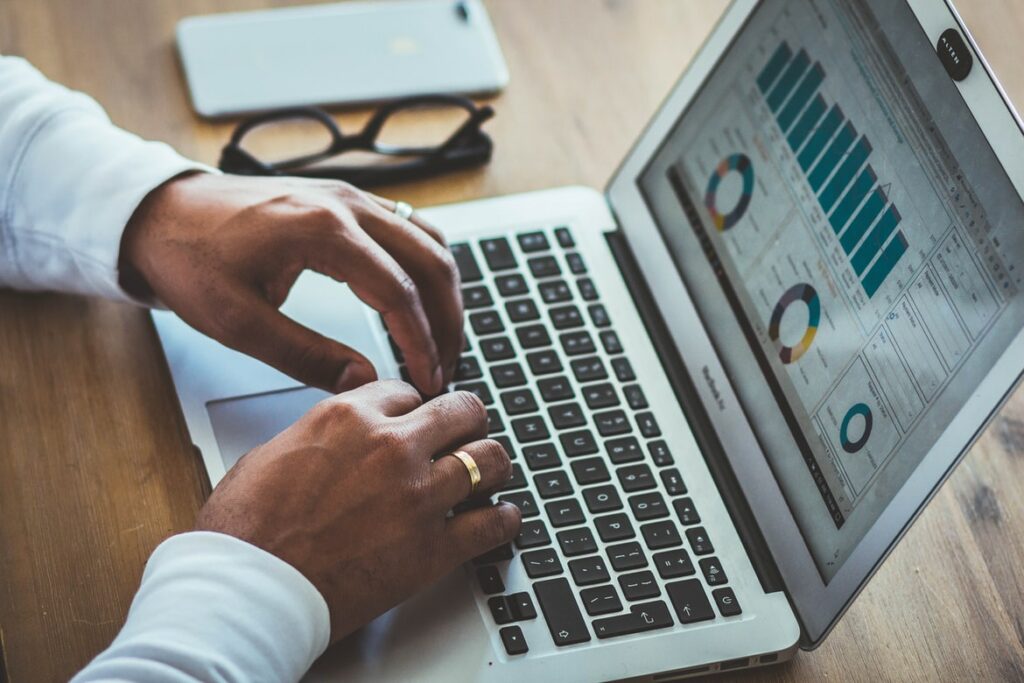 Inventory Accuracy
Inventory accuracy is defined as the physical accuracy compared to the information reported into the inventory management system. It's recommended that your 3PL do two to four-cycle counts and one physical inventory per year to monitor this supply chain KPI. A cycle count measures each unit and its SKUs to compare the data entered into your warehouse facility's IMS upon receiving with what is physically available.
Throughout 2021, we delivered on order accuracy with a peak performance of 99.93%.

Order-picking Accuracy
A term used to define the accuracy of product selection during the order fulfillment stage of a sale. This metric consists of a trained picker collecting precise merchandise from warehouse inventory to complete a customer order.  Once all items are gathered, they are packaged and shipped to customers. Picking accuracy greatly influences order accuracy, therefore the industry standard is no less than 99.30%.
The pickers at Falcon avoid errors from the get-go.  With a specialized barcode inventory management system, warehouse staff is able to accurately pick orders with a 99.999% accuracy.  

On-time Delivery
On-time delivery is a term used to describe the rate at which an order was successfully delivered in accordance with the customer's preferences at the time of purchase. If a shopper chose 2-day shipping, did their package arrive within those 2-day specifications?  Maintaining customer satisfaction and fulfilling consumer expectations requires a robust on-time delivery rate. To sustain customer satisfaction and rising supply chain metrics, it's suggested that eCommerce achieve an on-time delivery rate of at least 95.20% or higher.

Falcon Improves Supply Chain KPIs
Exceptional supply chain KPIs are reliant on strong eCommerce fulfillment performance. Partnering with a 3PL partner that prioritizes quality and efficiency is crucial for the long-term success of your business.
Falcon Fulfillment provides eCommerce companies with the support they need to scale and reach industry performance standards. We strive to provide stress-free logistic services that are backed by fulfillment experts and proactive staff.
Conclusion
Meeting supply chain metrics is critical for your eCommerce.  With a streamlined fulfillment process consisting of high inventory and picking accuracy, on-time order delivery, and reasonable dock-to-stock time, your business can successfully meet customer expectations and industry standards. Let Falcon help you exceed your current supply chain metrics. Talk to an agent today.
---
 2018 WERC DC Annual Survey and Report on Industry Metrics