Strategies to Improve eCommerce Customer Service
It's no secret that customer service is a key element to the success of any e-commerce business. After all, customers are the lifeblood of any business, and if they're not happy, they're likely to go elsewhere. That's why it's important to employ tactics to help you provide the best experience possible for your customers. E-commerce customer service assists customers with everything from purchases to returns and is a prerequisite for success. According to data from Microsoft, 95% of consumers, customer service is vital for brand loyalty. Here are 6 strategies to improve e-commerce customer service:
Provide multiple ways to contact customer service.
Make it easy for customers to reach out. Provide customers multiple ways to contact you, including email, phone, social media, and live chat. This will make it easier for them to get in touch with you and get their questions answered quickly. There is nothing more frustrating than having to search for a company's customer service contact details. If a customer cannot quickly find assistance, they will be upset before you try to solve the issue. However, it builds brand trust when help is straightforward and easy to find.
Create a robust self-serve option.
The most significant benefit of developing a robust self-serve option is speed. Customers don't want to have to wait…ever. A few ways to offer self-serve customer service is to create a FAQ page highlighting the most common issues. This saves your company time and money and makes the customer experience more efficient. In addition to an FAQ page, include screenshots and videos when possible. Create a searchable knowledge base or consider opening a community discussion forum. These can become a treasure trove of feedback that should be considered to improve the customer experience.
Offer personalized customer service.
Customers appreciate it when they feel they're being treated as individuals rather than just another number. Take the time to get to know your customers and provide them personalized service. According to Accenture, approximately 33% of consumers have abandoned relationships with a brand because of a lack of personalization. Take the time to understand the customer's question, goal, or problem. Once there is a clear understanding of the issue, it becomes easier to provide a personalized solution.
Improve response times.
Customers expect a timely response to their inquiries, so ensure you respond promptly. eCommerce is built on speed and convenience, which is why customers shop online. Improving response times to a customer request will dramatically increase their trust and loyalty to your brand. A few ways to improve response times include; implementing customer service software, using automation like chatbots for common issues, sending time-based email alerts, and prioritizing service requests.
Leverage customer feedback.
It's no secret that you will have to disappoint a customer now and then. It is crucial to ask your customers to provide feedback on their experiences with your business. This will help you to identify areas where you can improve your customer service and ensure that you're providing the best experience possible.
Improve customer service training and escalation procedures.
Improving the eCommerce customer service experience starts with a well-trained team of support agents. Training customer service personnel on how to resolve common customer issues and when to escalate a case to their upline is vital. If support teams are escalating every case because they are not informed or equipped, customers will suffer, and ultimately so will your business.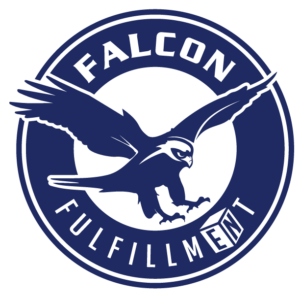 By following these six strategies, you can help to improve the customer service you provide to your e-commerce customers. When customers are prioritized and offered a personalized experience, retention increases. This will result in happier customers, more repeat business, and higher profits. Furthermore, it can help build referrals which translates to more sales. No matter what your business goals are, customer service will play a crucial role in long-term success. At Falcon Fulfillment, we can help our clients with all aspects of fulfillment customer service, including returns and restocking. Get in touch with one of our agents today to learn more about our strategies to improve your eCommerce customer service.