From Fabric to Famous
In 1996, Montana native Spencer Williams made a decision to purchase a small pet toy company known as Pet Pals, in Livingston, Montana. At 23 years old, Mr. Williams had a goal to produce and manufacture the highest quality and safest products for man's best friend.
West Paw started out making small, fabric pet toys, and over the past 25 years has grown to become one of the most recognized eco-friendly and sustainable pet brands in the US. 25 years after his initial purchase, Mr. Williams had reinvented the pet industry with award-winning eco-friendly pet toys, beds, leashes, collars, and treats.
West Paw began with a recipe box that contained the names of Pet Pals customers. These customers provided the fuel that West Paw needed to continue its road to greatness.
Key Metrics:
3x Future Scale Expectation
Highest Q3 success with Falcon in 2021
40+ countries reached
6,000+ US retailers
1 Million dogs reached
"None of our successes would have happened without the relationships we formed all those years ago, many of which are still going strong today."¹

Spencer Williams, CEO and Owner, West Paw.
West Paw is now located in Bozeman, Montana, with another injection molding facility in northern Montana. Between their two locations, they now employ over 100 team members. In August 2021, West Paw celebrated its 25th anniversary and now sells to over 6,000 US retailers and can be found in over 40 countries worldwide – that's a lot of happy dogs.
Andy Wunsch - VP of Sales and Marketing at West Paw
Em-bark-ing from Self Fulfillment
From 1996 to mid-2021, West Paw continued to do all of its business in-house. They managed each and every order down to the shipping label. From designing, manufacturing, and inventory to fulfillment and delivery. This process was manageable for quite some time but then orders began outpacing their ability to provide their customers with the exceptional customer service they expected from West Paw. Order delays were getting so backed up they reached up to 11 days around peak times. In June of 2021, West Paw began its search for a recognized 3PL partner to help them keep up with the increased demand for American-made pet products.
Inventory and Scalability
West Paw's primary motivation for beginning its 3PL journey was the need for storage space and inventory control. As the popularity of their eco-friendly dog toys began to soar, so did their order volume. West Paw's inventory expanded over time to meet wholesale and direct-to-consumer needs throughout the United States. As their order volume and inventory level grew, available space within their warehouse shrunk.
Aside from needing inventory space, West Paw leaders were also looking for a fulfillment partner with the ability to scale with their company and its success. In the last 3 years, sales have doubled and they expect to see this strong growth continue. That's why it was important to find an accountable 3PL with the ability to scale with West Paw's success and increasing inventory needs.
Labor
West Paw's ability to obtain extra labor assistance during peak times was limited. Because of the labor shortage affecting the US, they struggled to recruit extra hands to support their full-time employees. This resulted in longer delivery times, overwhelmed team members, and an increased chance of fulfillment errors.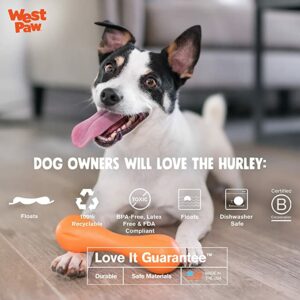 As a result, when seeking a fulfillment partner, West Paw prioritized labor benefits. This means they needed a company that not only had a full workforce but had the ability to employ more staff if needed during high season. They needed to know they could rely on someone else to keep their fulfillment process running smoothly, accurately, and on schedule.
Shipping & Location
As more companies offer two-day shipping, West Paw's customers were seeking faster delivery times. Because West Paw was fulfilling orders from Montana, shipments took on average two days longer to reach consumers on the east and west coasts. West Paw needed a fulfillment partner that could provide quick delivery and accessible warehousing locations.
Lending a Hand to Help Tails Wag
Once the team at West Paw decided what they needed out of a 3PL partner, they began their search. Thankfully, Andy Wunsch (Vice President of Sales & Marketing at West Paw), had researched 3PLs and knew what to look for. It didn't take long for West Paw to discover Falcon Fulfillment.
Soon Sarah Spartas and Andy Wunsch were on their way from Montana down to Falcon's corporate headquarters and west coast warehouse in Salt Lake City, Utah. Upon arrival, the team was taken on a tour of the warehouse. They were shown where their merchandise would be received, stored, picked, packed, and shipped. All while offering full transparency and answers to each question the team had for Falcon.
"I've been inside of over 100 different warehouses and I can spot what's wrong with them very quickly. During my tour with Falcon, I couldn't find anything that was [considered] a red flag"

Andy Wunsch, VP of Sales and Marketing at West Paw.
An Improvement in Labor & Scalability
"In the last two days of our biggest month in history, Falcon processed close to 300 orders. Here in Bozeman, we could have done about ⅓ of that."
Andy Wunsch, VP of Sales and Marketing at West Paw.
Once West Paw and Falcon Fulfillment had made their partnership official, orders went out quickly and smoothly.
As soon as the merchandise was shipped out of Montana to Falcon's warehouses, hundreds of orders were sorted and organized in designated areas, where they would soon be delivered out to their furry customers.
West Paw was able to see how easily they could scale their company after watching Falcon integrate their inventory effortlessly and without delay. Additionally, peak times were no longer a problem. Instead of the burden of hiring seasonal workers on top of full-time staff, West Paw is now able to focus on more important tasks while Falcon takes care of labor and holiday staffing.
Faster Shipping & Accessible Locations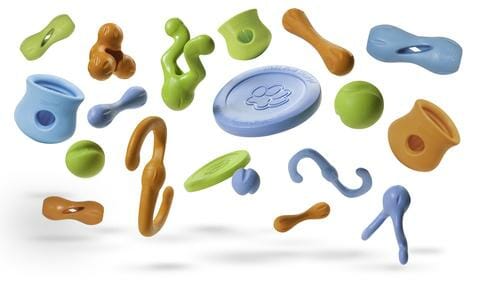 From West Paw's warehouse in Bozeman, Montana, Falcon's warehouse was reached in less than a day via truck. This alone saved two days of shipping West Paw had previously experienced when shipping to the east and west coasts from Bozeman.
Not only is West Paw experiencing faster shipping, but they're also able to visit Falcon's warehouse with ease. Drop-ins ensure full transparency and an in-person look at where inventory is stored, how it's packaged, and much more.
Additionally, Falcon's east coast warehouse in Kentucky allows West Paw to efficiently deliver items across the country.
Full Transparency & Speedy Onboarding
West Paw's onboarding with Falcon Fulfillment went rather quickly. Following West Paw's inquiry, they were assigned a specific account manager who would guide them through the onboarding process step-by-step and go through the new systems they would be integrating with.
Falcon was able to navigate West Paw through the integration of their older software and Falcon's newer technology. The transfer was painless and simple.
As told to Falcon Fulfillment by Andy Wunsch, Vise President of Sales and Marketing:
"Onboarding took about 12 weeks. [We were] trying to launch in that time frame before we got into our busy season.

[Using Asana], everything was easily tracked, and all the instructions provided by my account manager were easy to follow.

Customer service teams are available in our portal almost every day, and you know, we're always learning.

Overall, the onboarding was very speedy. I think Falcon could have gone even faster, but West Paw just couldn't go as fast.

Our IT team had nothing but compliments for the Falcon IT team."
Fur to Feathers – Culture Matching
West Paw focuses on sustainability, safety, and high-quality products for dogs. It was important for West Paw to find a partner with matching values.
Falcon Fulfillment's culture compliments West Paw.
West Paw needed a partner who upholds the same eco-friendly values. As a result, the West Paw team felt confident in Falcon's fulfillment process. They knew their products would reach their customers with the same love and handcrafted care that previously came from the employees who work at West Paw's warehouse.
"Falcon [has a] commitment to being eco-friendly and [sustainable], whether it's solar and water, or how the company treats its employees."

Andy Wunsch, VP of Sales and Marketing at West Paw.
What's next for West Paw?
Our favorite pet brand has some fun surprises coming up for this holiday season. Pets around the world will soon be enjoying special treats, toys, beds, treats, and much more.
West Paw is expected to scale threefold over the next couple of years and Falcon Fulfillment is excited to support this force for good in delivering happiness to dogs and pets around the world.
Falcon is devoted to maintaining the success of West Paw and striving to provide sustainable and recyclable toys to pets in every home, in every city, in every country.
Here's to the success and future prosperity of our wonderful partner: West Paw.
"There's 100 Million dogs in the United States. We're reaching about 1 million of them. That means we still have a lot of dogs to go."

Andy Wunsch, VP of Sales and Marketing at West Paw.
Learn more
Boost your e-commerce business by finding a better order fulfillment partner. See if Falcon Fulfillment is the best fit for your brand.
Get Started Today