How are eCommerce Trends Changing
The pandemic of 2020 pushed the world into faster technological advancement. Typical growth rates of 13-15%, shot up to 31% growth in 2020. Now, three years later, we can expect faster advancements, delivery, and speedy checkouts. Each quarter we see a new wave of eCommerce trends that will affect the bottom line of businesses around the world. Let's review the eCommerce trends of Q2.
Compared to eCommerce Trends of 2022
eCommerce Trends of Q2
The eCommerce Landscape is Becoming More Competitive
By the end of 2022, eCommerce accounted for 20.4% of worldwide retail sales, up 10% from five years previously. This fast expansion of eCommerce is linked to a variety of factors, however, Covid-19 is the most prominent.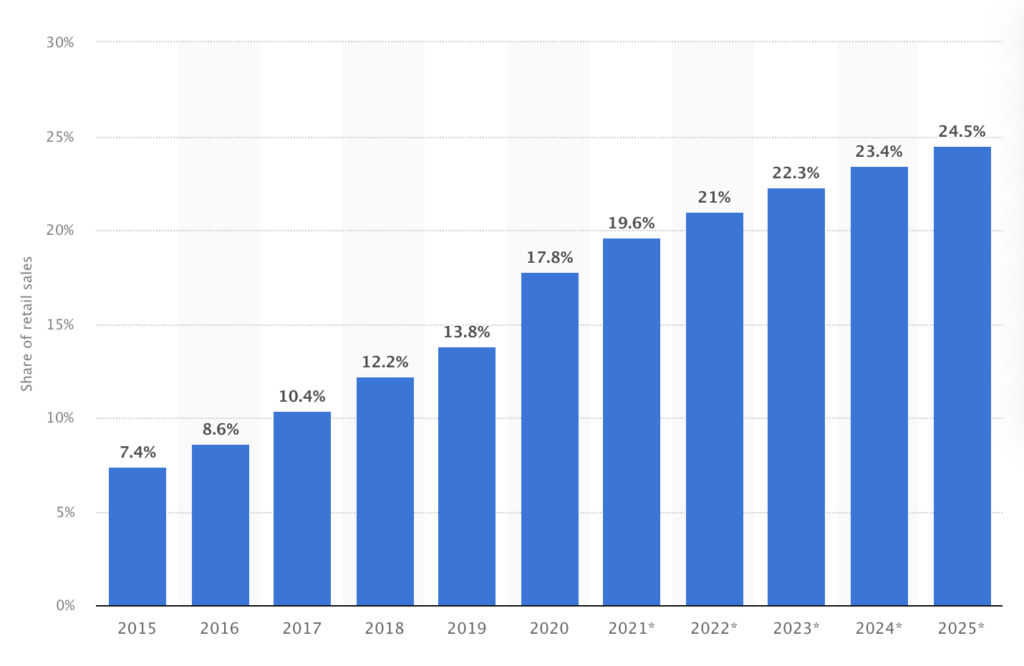 When stay-at-home orders began in early 2020, businesses made a swift transition into the online world. This technological jump pushed companies and consumers alike into a buying journey they had never experienced, which ultimately ignited the ever-burning flame of digital shopping that we continue to see today.
Three years later, and despite brick-and-mortar retailers are making a comeback, eCommerce remains supreme. Because of the rise in online shopping, thousands of eCommerce retailers sprung up almost immediately after the pandemic began. This trend shows no signs of slowing and with each passing year, the eCommerce sector becomes more crowded and more competitive than ever. Successful startups are becoming more difficult to manage, and established eCommerce are encountering more frequent and aggressive competition. As newcomers drive pricing down to attract buyers, established retailers struggle to maintain market share and jobs.
Increasing Advertising Costs and Reduced Campaign Effectiveness
As new eCommerce businesses flood the market, all are vying to find and attract the attention of customers. This raises the overall cost of advertising and lowers the total return on ad investments. For example, Facebook advertising costs 47% more than it did the previous year, and this trend is only anticipated to continue. Furthermore, as a result of Apple's new privacy update in iOS 14.5, cross-app data sharing is now restricted unless users voluntarily opt in. Because the vast majority of customers want to protect their privacy, data sharing is often denied. This raises the cost and lowers the effectiveness of Facebook and Instagram advertising.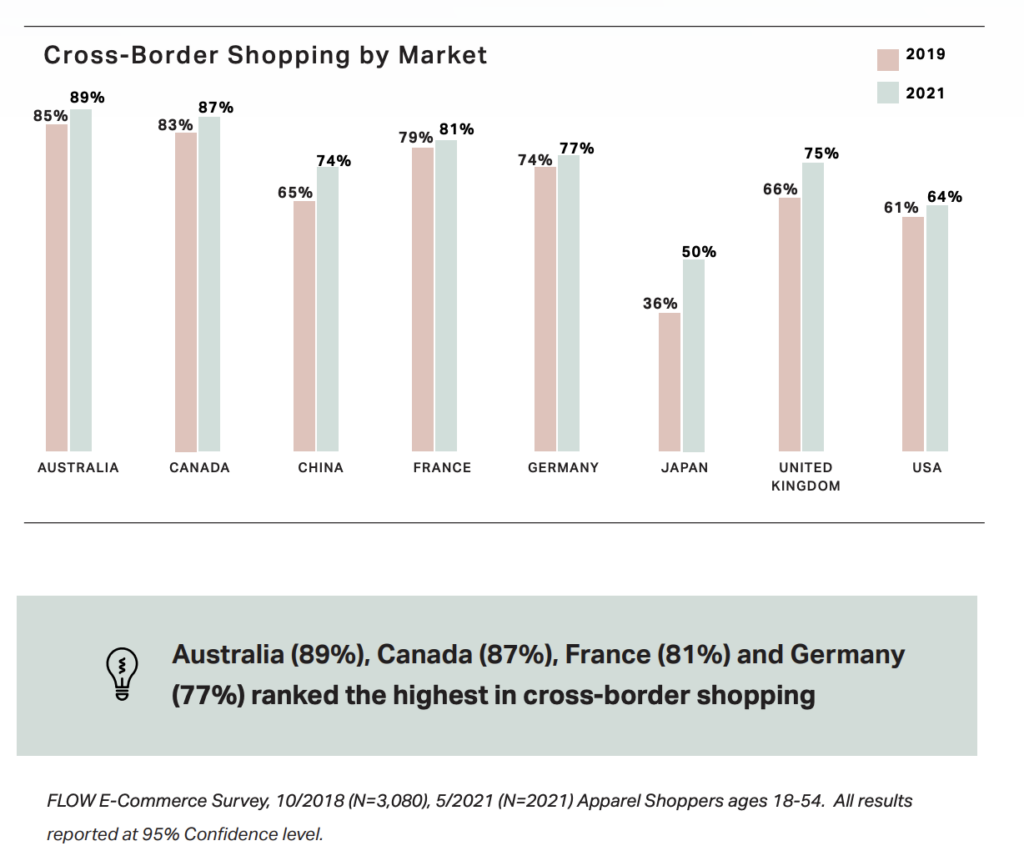 eCommerce Globalization to Avoid Growth Bottlenecks
The total addressable market (TAM) is a common constraint for eCommerce growth and expansion. As companies hit their local and domestic consumer limitations, eCommerce brands will soon venture into the global arena to expand their reach. Not only will this help eCommerce reach more consumers, but it will assist shoppers in finding new and foreign brands. According to a recent poll, 76% of online shoppers have made purchases from an eCommerce site outside their own country, solidifying the future global expansion of eCommerce.
Localizing Supply Chain to Reduce Manufacturing Costs
eCommerce is seeking more cost-effective solutions as supply chain delays and interruptions persist far beyond 2020. With raw material shortages and rising air and sea freight costs, business owners are moving to a more localized supply chain. Companies are shifting from low-cost production in China and toward higher-priced manufacturing and distribution in the United States. Businesses are choosing a local distribution facility to avoid record-high freight costs, delayed inventory, and delayed shipments. Although localizing your production may cost more upfront, your customers will receive orders faster, inventory will remain stocked, and transportation and distribution expenses will be reduced, possibly saving you hundreds in the long run.
Get Monthly Updates on Supply Chain News
Partnering with a 3PL
Prior to 2020, 3PLs were leveraged by most fortune 500 companies around the world. Now, post-pandemic, not only do 90% of fortune 500 still works with 3PL partners, but small to mid-size eCommerce businesses are making the switch as well. This is due to increased awareness of the enhanced efficiency and reduced fulfillment costs that 3PLs can provide. Working with a 3PL allows eCommerce businesses to better optimize fulfillment, scale flexibly, minimize inventory shortages or delays, adopt the best shipping rates, and even provide sustainable solutions and alternatives to reduce a company's carbon footprint.
Learn more about partnering with a 3PL
Renewed Focus on eCommerce Sustainability
Consumers and businesses alike are becoming more environmentally conscientious. This has ushered in new trends of sustainability, ethically sourced products, and morally sound business models. Shoppers are are choosing more sustainable options over cheaper or faster alternatives. Because of this, eCommerce are quickly making the switch toward sustainable packaging, waste minimization, renewable energy, and a more people-focused business strategy.
Learn more about eCommerce sustainability
Alternative Payment Options
In the wake of high inflation, consumers are adjusting spending habits and shifting towards more frugal budgets. They are sacrificing non-essential items and services, leaving some eCommerce wondering what to do. Thankfully, the buy-now-pay-later (BNPL) options that appeared in 2020, are quickly growing in popularity. Afterpay, Sezzle, and Affirm are examples of popular BNPL options that are slowly taking preference for many shoppers. Whether BNPL options are used to work with inflation, offer financial flexibility, or something else entirely – any eCommerce will benefit from introducing BNPL options at checkout.
Final Thoughts
At the end of each quarter, there are bound to be new trends for your eCommerce to capitalize on. From eCommerce globalization and localized manufacturing to 3PL partners and higher competition, it's tough out there. Make sure to follow along with Falcon to get up to speed on the latest consumer and eCommerce trends.