Minimizing the risk of lost and stolen packages
If you order many household goods online, you probably have experienced a lost or stolen package. 1.7 million lost or stolen packages are reported each day in the United States. About $5.4 billion in lost revenue is attributed to theft alone. A significant amount of money is being misplaced or taken from eCommerce businesses and consumers. There are a few things both the shipper and receiver can do to minimize the risk of lost and stolen packages.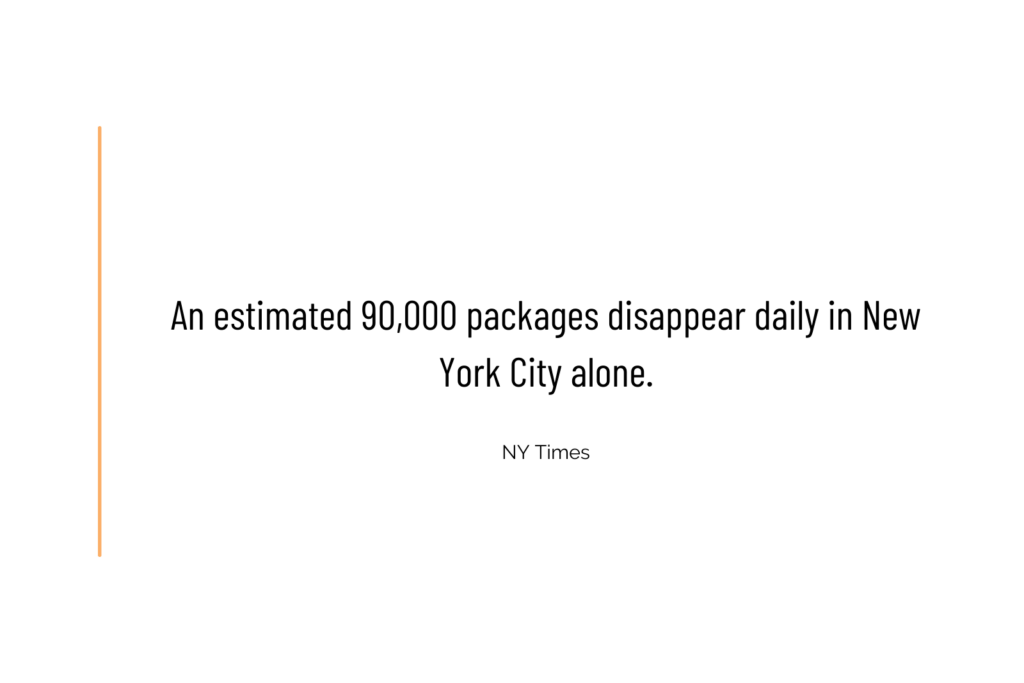 eCommerce tips to minimize the risk of lost and stolen packages
Over Communicate
Ensuring the highest probability of successful package delivery requires over-communicating. At a minimum, consumers expect clear communication about the status of their deliveries. Nothing is more anxiety-inducing than waiting until the end of a two-hour delivery window only to receive no updates or package. When possible, automate the following delivery notifications:
The package leaves the warehouse 

Time updates on ETA for delivery

Pictures of where the package was left. 
These communication strategies will help thwart porch pirates and improve recovery efforts if a package is lost somewhere in between. 
Accurate Shipping Labels
Ensuring every package has an accurate shipping label is the first step in minimizing the risk of lost packages. It is too easy to miss a tiny detail that makes the parcel undeliverable. While each carrier has its specific label design and criteria, a label should contain the following information:
The package tracking number with a corresponding barcode

Destination address and return address, including postal code, street, city, state, or county, and any suite or apartment number

The shipping class

The package's weight
Getting the information 100% accurate is the first part of compliant shipping labels. The second thing to make sure of is to print the labels with non-smear, weatherproof ink. The weather is not always sunny, and 70*, so make sure your packages end up in customers' hands in a downpour to ensure the label will remain clear if it gets wet.
Additionally, use high-quality adhesive on the back of your shipping labels to prevent them from getting ripped or torn off the package. When the carrier can't identify the package's destination, they'll send it to "over goods," essentially a shipping lost-and-found. The box will be photographed and opened, and the contents will be meticulously cataloged there. Adding an "in case found" document within the package can help in these situations.  This will allow a carrier to open a box if it has lost a label and have the necessary information to complete the delivery or return it to the supplier.
Address Verification
It is essential to double-check the delivery address to ensure the shipping label has all the necessary information to reach its final destination. Humans are prone to errors. Typos, missing numbers, and zip code errors are responsible for many packages being returned to the vendor. These returns cost eCommerce businesses money, and customer satisfaction scores can suffer even when the customer is responsible for the error. The USPS developed the Coding Accuracy Support System (CASS) to gauge the accuracy of addresses in the United States. This easily implemented software can minimize errors and maximize successful delivery completions.
Plain Packaging
Porch pirates are even more tempted by a brightly colored branded box. Even though a memorial unboxing experience can boost customer satisfaction, it can also be a beacon for thieves. If you want to maintain a fully branded experience, enclose your product in a plain outer box. Plain packaging helps parcels blend in with other packages and protects customer privacy.
Parcel Insurance
Parcel insurance can protect your business and consumer from replacement costs. When selecting insurance, consider whether free options will cover the value of your goods. Carriers like UPS and FedEx offer free insurance on goods valued up to $100. It increases modestly up to the $300 value. High-value products should have adequate parcel insurance purchased.
Partner with a Fulfillment Company
Partnering with a logistics expert can ease the burden of ensuring your packages are delivered quickly and accurately. If your business struggles to establish dependable delivery protocols, it might help to partner with a 3PL fulfillment partner. These companies are experts in final mile delivery, accurate address, and labeling; some even can manage returns. 
Consumer tips to minimize the risk of lost or stolen packages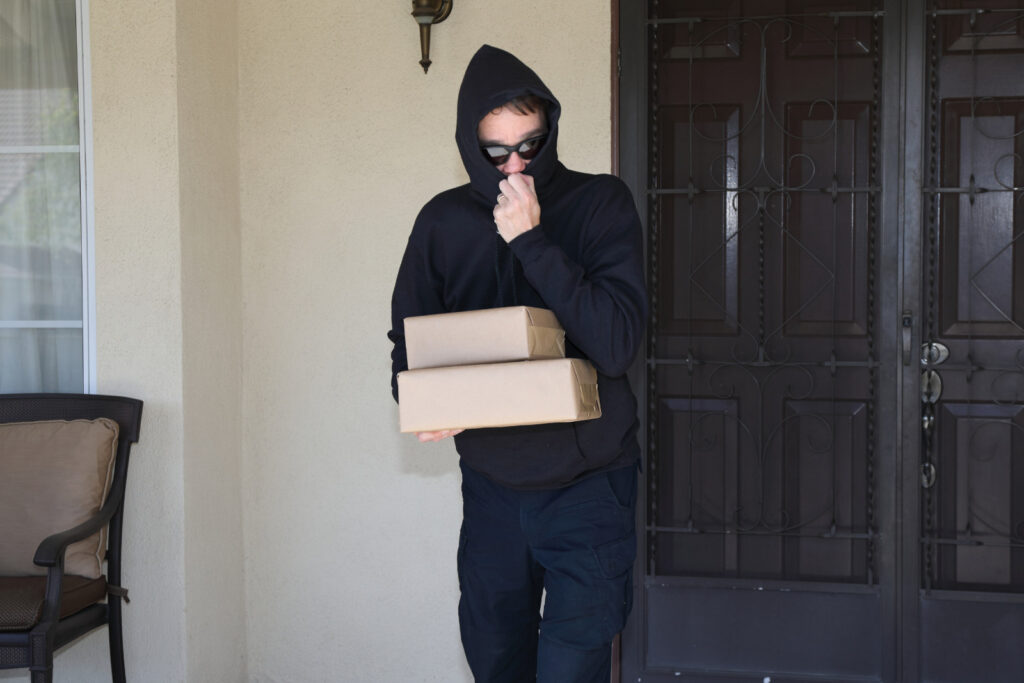 Minimizing the risk of lost and stolen packages doesn't lie solely with the shipping carrier. Consumers can take extra precautions to help thwart thieves and get their products on time.
Use a digital locker
A trend in eCommerce fulfillment is the use of digital lockers. Amazon lockers are popping up in convenience and grocery stores and traditional shipping locations. UPS has also implemented a digital locker system in some consumer stores. You can install one outside your home if a digital locker is unavailable through your carrier. Bench sentry has a few package lockers that are aesthetically pleasing and deter even the most motivated porch pirates.
Have packages delivered to your workplace
If you know that you are at your office nine times out of ten when deliveries occur, have them delivered where you will be. Most employers don't mind receiving packages on behalf of staff. Check with your upline that this is acceptable. Also, ensure that whoever is receiving your delivery knows you are expecting it.
Install a security camera at your front door
Submitting a theft claim is far easier when you have footage of a package taken from your front door. Having documentation can also help authorities catch and prosecute perpetrators.
Require a signature on delivery
When a person has to receive a package personally, it is far less likely to be stolen. Adding the extra protection of a signature helps to ensure successful delivery.
Schedule delivery or reschedule if you will not be home
It is difficult to steal if you are home to receive your package. If you are notified that a package will arrive hours before you get home, contact the carrier to reschedule delivery. Sitting packages are easy pickings.
Purchase extra insurance
Purchase the additional protection of insurance, especially when purchasing high-value items. This is crucially important if you live in an area where package theft is high. Even though you might have to go through the hassle of submitting a claim, you won't be out of money or the product if you purchase the additional insurance. Many carriers don't have a policy that will replace stolen goods, which is why insurance can protect your purchase. 
---
Minimizing the risk of lost or stolen packages is a partnership between product shippers and consumers. When eCommerce businesses are intentional about taking steps to ensure successful delivery and consumers do what they can to reduce the likelihood of theft, everyone is happy-clappy. If you run an eCommerce business and want to learn more about how partnering with Falcon can help ensure delivery consistency, get in touch today.