The e-commerce industry is only becoming more and more personalized. By using clever unboxing strategies, you're able to provide customers with a long-lasting impression of your ecommerce brand. This post will go over implementing personalized shopping, and how to create a memorable unboxing experience for customers.
What is an Unboxing Experience?
You've probably seen viral videos of someone unwrapping new shoes or unpacking their new winter wardrobe collection. Companies are using these "unboxing videos" for new product launches as a clever marketing tactic.
"54% of shoppers have used social media to view an unboxing picture or video."
It takes more than a branded box and some tissue paper to provide a great unboxing experience. It's the actual impression you provide a customer with when they buy something from your shop.
When you deliver a long-awaited purchase to a customer, the impression you leave should be carefully considered. Some of the most memorable experiences include easy-to-open boxes, personalization, handwritten thank you notes, complimentary samples, and aesthetically pleasing packaging.
Customers will be more likely to buy again if they believe they will get the same level of quality and personalization as they did the first time they made a purchase.
Why is it Important?
A buyer's unboxing experience serves as a vital component of your brand. While it's relatively straightforward to maintain your brand through D2C channels, it gets complicated when you sell through multiple channels and the buyer receives their order in a generic Amazon box.
Your brand will be entirely dismissed when they open an unbranded box, only to find their lonely item smooshed in with package filler. Even if the item is of exceptional quality, the unboxing experience has the potential to devalue the order's perceived worth.
What it Can Do for Your Brand 
Unboxing is the final impression you get to attract customers back as repeat buyers. Customer loyalty is built on excellent products, service, and a memorable unboxing experience.
Here are a few examples of why and how to create a memorable unboxing experience for your ecommerce brand.
Helps Your Brand Tell Its Story
Having a compelling story for your e-commerce business is critical for engaging with consumers and presenting them with a genuine reason why they should select you above other competitors. Your brand's voice, purpose, and values should be a part of a customer's unboxing experience. This will help them become more loyal to your company and more satisfied with their purchases.
For example, a candle company might send its customers a handwritten thank you card along with a few of their popular tea light candles as a sample.
Another example, a children's toy company might provide brightly-colored packaging, a small discount for their next purchase, and a fun crossword for children to solve on the packaging before it's recycled.
There are countless ways you can personalize your unboxing experience to not only tell the story of your brand but also express what is most important to your company. Personalization will connect you with your customers and provide them with an experience they will look forward to receiving again and again.
Drives Customer Loyalty
As we said above, the experience your customer has after your product leaves your hands and arrives in theirs is very important when it comes to whether or not they will make another purchase from you. Once the package is delivered to your customer you will have one last opportunity to make a positive impression and earn their continued business.
Apple is a great example of a company that provides a unique unboxing experience that drives consumer loyalty, repeat purchases, and referrals. Their packaging matches their brand's clean, beautiful, and simple design.
"Consumers say they are 40% more likely to recommend a product to a friend if it comes in branded packaging."
Customers all around the globe are filming their unwrapping of a new iPhone or Apple accessories, and guess what? Those videos go viral.
Going Viral
Establishing a distinct branded unboxing experience will no doubt stir up some excitement for online shoppers. Packaging that has character, aesthetic, or provides a unique experience will draw buyers to record their unboxing journey, take photos of their product, and write reviews.
60% of consumers share the content of products with premium packaging. Who doesn't love free advertising?
As people like and share your content millions are potentially exposed to your brand and will be influenced to buy your products. If establishing an audience of online social media gurus isn't something you want to achieve by yourself over the course of time try working with influencers.
"Youtube videos with the word 'unboxing' included in the title have increased by over 871% since 2010."
Utilizing Influencers
It's possible to reach a larger audience via online influencers who are particularly fond of unpacking videos. This could include anything from fashion and accessories to cosmetics and makeup. There is an influencer for everything and they're waiting for you to find them.
Find someone online with a large following (20K followers or more) and a relatively high audience engagement and you can offer to recruit them, collaborate with them, or simply pay them to review a few of your items. Influencers often give honest reviews (unless paid otherwise) and will provide genuine feedback on their experience.
These details will then be shared with their following and your brand will be in front of thousands of target customers.
Although online influencers are still a relatively new concept, the rise of social commerce and the trend of influencers being integrated into big businesses is only growing with time.
If you haven't taken advantage of utilizing the celebrities of YouTube, Instagram, and Tik Tok it's time to start.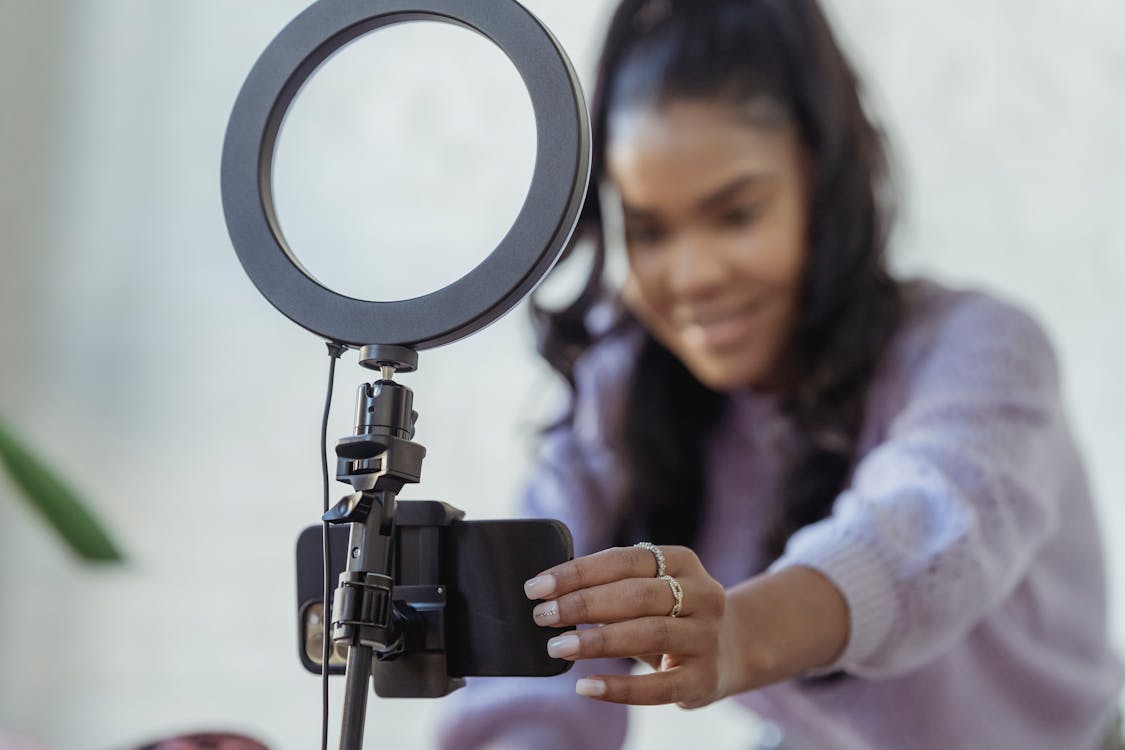 How to Create a Memorable Unboxing Experience
1) Represent Your Brand on All Sides
When a customer receives an order, they should know who and where it came from. Branding each side of your box will help it stand out and be remembered by your customers.
After customers open your box and have a memorable experience, they will remember your brand and be more likely to buy again. Providing that last impression increases referral likelihood.
"34% of people said the use of branded packaging affects their perception of an e-commerce brand."
2) Include Eco-friendly Packaging
74% of consumers within the ages of 18-34 now prefer environmentally friendly packaging and will choose one brand over another because of it.  This means biodegradable or recyclable packaging, minimal filler, and less waste.
People around the world are becoming more environmentally aware and are looking to support companies doing the same. By utilizing eco-friendly packing options, you'll appeal to green consumers while also doing your part to reduce your carbon footprint.
If you want to get creative, introduce ways your packaging can be reused or repurposed in the everyday lives of your customers. This is a fun way to reduce waste and keep your brand relevant and useful for your buyers.
3) Give Something Extra
Did you know that 90% of consumers say that a free gift with their order increases their likelihood of making a repeat purchase?
While meeting the minimum expectations of customers is fine, going the extra mile can benefit your ecommerce company. Gifting customers something they didn't anticipate can improve their entire buying experience with your company.
In addition to exceptional packaging, including free gifts can increase your chances of reviews and sharing their delight with friends over your surprise. Provide things like free samples, pins, stickers, pens, and anything else you can budget for.
4) Add a Personalized Touch
Finally, providing a personalized touch completes the buying experience. Personalized products make customers feel acknowledged, special, and not like any ordinary shopper.
Adding things like thank you cards to each order will help customers feel that personal and familiar connection to you and your brand.
Personalized Unboxing with Falcon
We understand it might be a bit overwhelming to take on yet another form of marketing for your ecommerce brand.  There are a lot of things that go into making your customer feel special, happy, and satisfied with their overall shopping experience.
That's why it's important for us to guide you through how to create a memorable unboxing experience. It can be fundamental addition of your e-commerce brand.
If this is something you're interested in but are hesitant to pursue, consider speaking to one of our Falcon professionals to see how we can deliver a unique unboxing experience to your customer.  Providing you with one last solid impression for your customer without the extra stress on your shoulders.