eCommerce Order Fulfillment 101 – What you need to know
A solid eCommerce order fulfillment strategy is the center of your business success. After all, getting orders into the hands of consumers quickly, effectively, and with a high customer satisfaction rate is fuel for growth. A company that doesn't fulfill orders well will fail fast. It is essential to understand what fulfillment is, the elements involved in the process, and what types of fulfillment offer the best benefits for my company. This article will outline what eCommerce order fulfillment involves, the different kinds of fulfillment, and the key indicators it is time to outsource fulfillment.
What is eCommerce order fulfillment?
Fulfillment is the process of getting a product delivered once an order is placed. It involves receiving, inventory storage, order processing, picking, packaging, shipping, and returns management. Order fulfillment consists of every aspect of the product journey, from receiving to final-mile delivery.
Basic Steps of eCommerce Order Fulfillment
Inventory Receiving
Products are received, counted, and checked for quality when they arrive from the vendor or manufacturer. This can occur at any location but typically happens at a warehouse, distribution center, or fulfillment center. Some small eCommerce businesses manage this aspect of fulfillment out of their own homes. However, once orders hit a threshold that overwhelms your living room, basement, and garage, it is probably time to outsource fulfillment. Regardless of where receiving occurs, it is vital to ensure the correct quantities, quality, and type of products being received before they are added to the inventory management system.
Inventory Storage
Once products are received and input into the inventory management system, they are ready to be stored. Items are stocked and shelved to minimize the time necessary to fulfill an order. The key is having a well-organized warehouse. Optimize your fulfillment process by implementing inventory management best practices.
Order Processing
Order processing begins when a customer places an order. The order details are sent to the inventory management system that triggers product selection from the warehouse or storage area. Once the product(s) are selected they are then packaged for shipment. 
Shipping
The package is loaded onto a shipping carrier transport and begins the journey to the customer's address. This part of the journey can involve multiple types of transportation and carriers depending on the size, shape, and requirements of the final-mile delivery.
Returns Processing
Order fulfillment doesn't end when the customer receives their package; it ends when a customer is satisfied with their purchase. This is why returns are the final aspect of eCommerce order fulfillment. When your business grows to a size where returns become a time-soak, it is probably time to outsource fulfillment and returns management to a larger expert team.
What are the different types of eCommerce order fulfillment?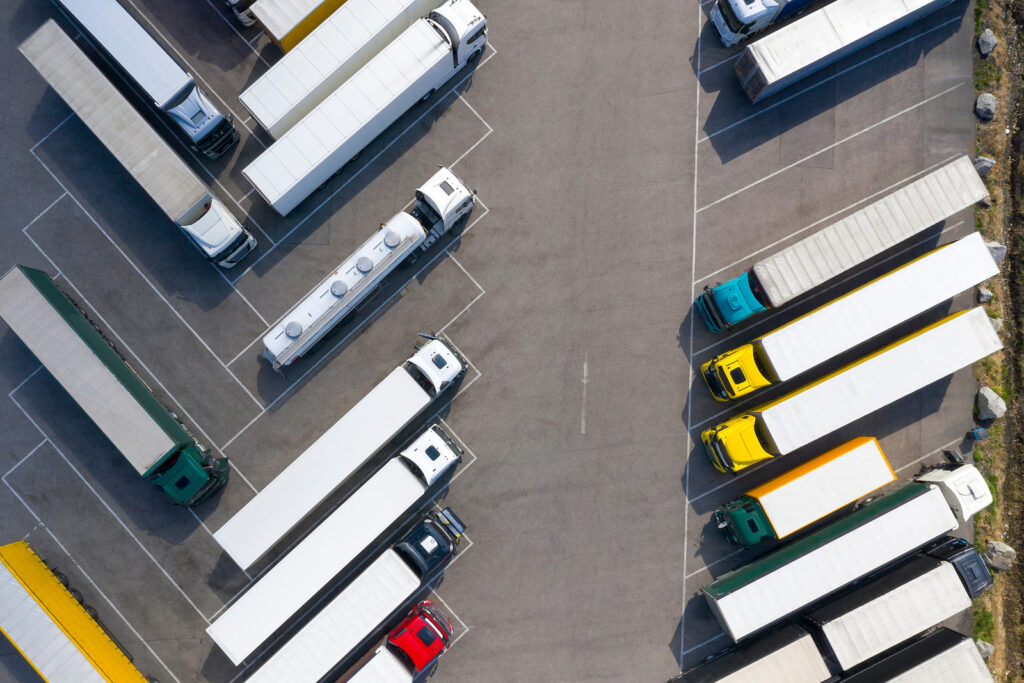 There are generally three main types of order fulfillment. They include; in-house, dropshipping, and 3PL fulfillment. A fourth type, a hybrid, can involve a cross-section of all three types depending on volume and product types.
In-house fulfillment
In-house or in-store fulfillment is when a company fulfills its orders from its facilities, labor, and resources without the assistance of a third-party provider. Most companies begin by fulfilling orders in-house because it is the most cost-effective fulfillment option that allows for the highest level of control.
Dropshipping
Dropshipping is another popular fulfillment option, where orders are fulfilled directly from the manufacturer or vendor without going through the typical fulfillment channels. Dropshipping is convenient and affordable but offers limited control over the quality and quantity of inventory. Understanding the pros and cons of dropshipping can help you decide if this is the right fit for your eCommerce brand.
3PL Fulfillment
3PL Fulfillment is where the entire order fulfillment process is outsourced to a third party. 3PL teams specialize in every aspect of eCommerce order fulfillment. They have flexible warehousing, labor, and resources to ensure your business can scale quickly. If you want to maintain tight control of every aspect of order fulfillment, a 3PL may not be suitable for you. However, if you have outgrown your warehouse space or your team is overwhelmed with demand, it might be time to outsource fulfillment.
What is the difference between 1PL, 2PL, 3PL, 4PL, and 5PL Fulfillment?
There are slight differences between the different "PL" providers. 1PL fulfillment involves a supplier fulfilling their orders directly, whereas a 2PL consists of a transportation partner like FedEx, UPS, or USPS. A 3PL is a more extensive operation that alleviates more of the order fulfillment journey. 4PL and 5PL companies take on a more significant role as order fulfillment concierges. The following image illustrates the difference between the different logistics providers.
When should you partner with an eCommerce order fulfillment service provider?
You no longer have the time to focus on your core competencies

You have outgrown your warehouse space

Your team is overwhelmed by the demand

Order errors and returns are increasing

You know you are paying too much for shipping

You want to expand into a new market or location (International)
This post about eCommerce order fulfillment is just the tip of the iceberg. There is a whole industry that handles the logistics surrounding order fulfillment. When you first launch an eCommerce business, it can be daunting to know how to get your orders to your customers quickly and effectively. Keeping your customers in mind is the most important aspect of building your business. If satisfying your customer is your top priority, it will guide every decision, including what is the best fulfillment option. If you want to learn more about how Falcon Fulfillment can help alleviate the burden of getting orders delivered in a timely fashion, speak with one of our knowledgeable agents today.