Dropshipping – Drawbacks and Alternatives
If you're considering starting or expanding your current business, you've likely heard about the dropshipping business model. Dropshipping is an attractive option for companies that don't have the capital to invest in inventory or the resources to manage the logistics of shipping products. But is it the right model for your company? In this article, we will share the benefits, drawbacks, and alternatives to dropshipping.
Dropshipping is a business model in which a company sells products without stocking them. Instead, the company purchases the items from a third-party supplier, who then ships the items directly to the customer. This model allows companies to offer a wide variety of products without the overhead of stocking inventory. The advantages of dropshipping are numerous.
Benefits of dropshipping
Even though dropshipping isn't for everyone, there are some distinct benefits which include:

Less upfront capital is required to get started. To launch a successful dropshipping business, you don't need to invest in purchasing or storing large quantities of inventory. This significantly reduces the resources required to launch your business. 
Managing orders, stock levels, inventory, and shipping are all handled by the manufacturer or vendor. 
A home-based or remote business possibility is readily available. Geography is less important when running a dropshipping business because you are not bound to a brick-and-mortar store.
Easier to test products. You can test out various products quickly and easily, allowing you to find the best-selling items fast. All this happens without investing a lot of resources in inventory.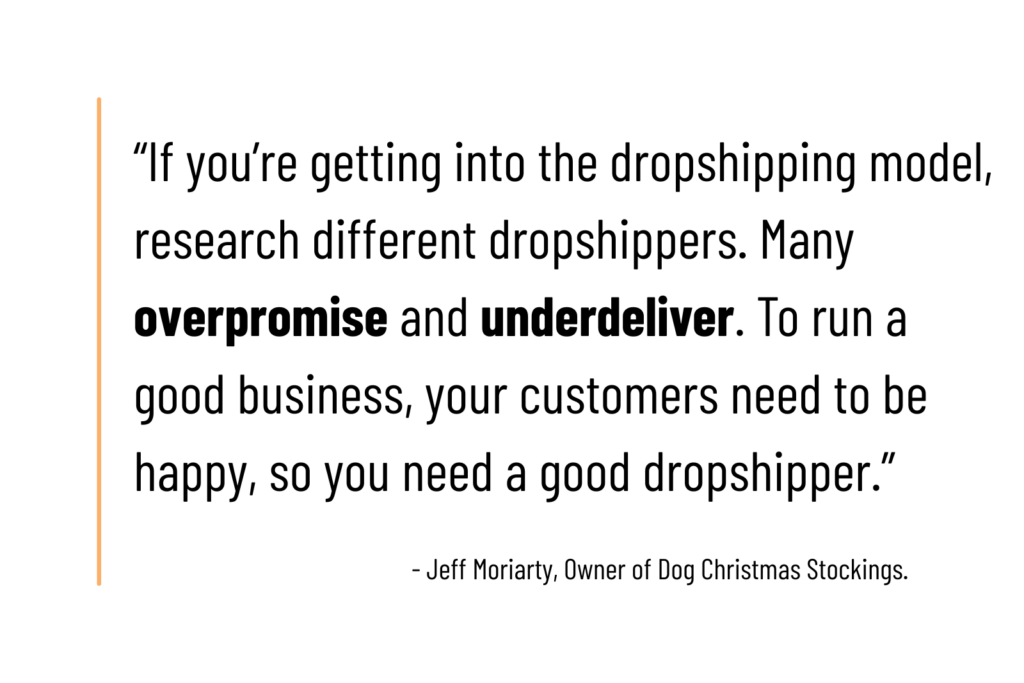 Drawbacks to Dropshipping
Even though dropshipping is great for start-ups and smaller eCommerce brands, it can become a limiting issue. There are some significant drawbacks to the dropshipping model.
Lower Profit Margins
One of the most significant drawbacks to dropshipping is lower margins. Lower upfront investment costs mean lower returns. To make a profit, you need to sell a lot more products. Most of the margin goes to the supplier managing production and fulfillment. To overcome the lower margins, it is vital to differentiate your brand in the marketplace and negotiate profitable margins with your suppliers.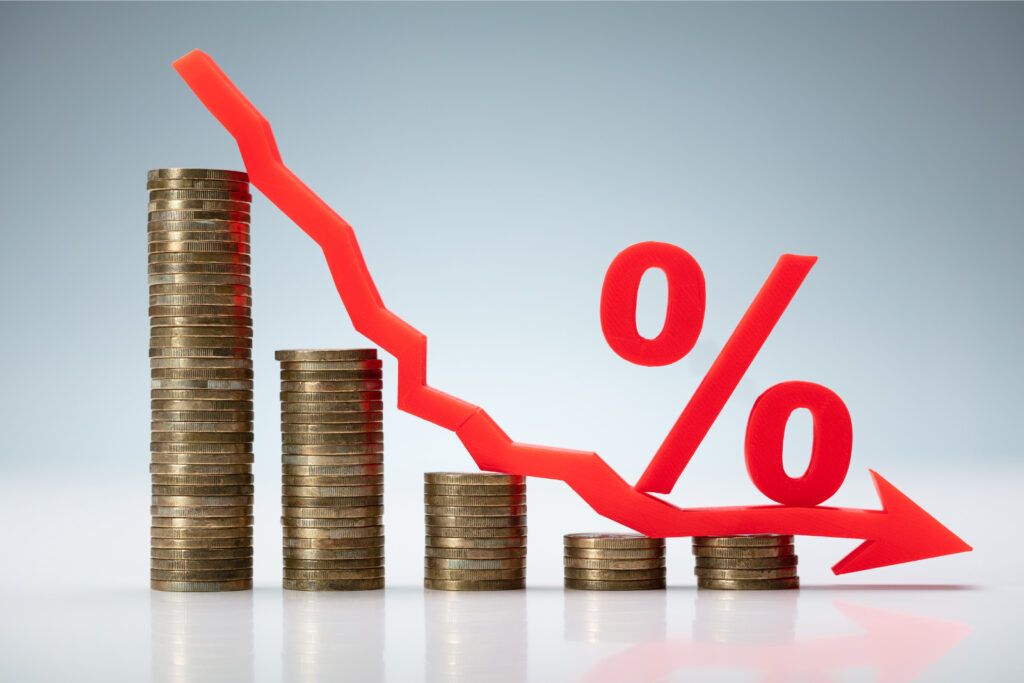 Higher Shipping Costs
Shipping costs can be high since you have products shipped from multiple suppliers. A customer can theoretically order from multiple vendors if you work with numerous manufacturers (as most dropshippers do). This means that if they ordered three items from your shop, they could incur three separate shipping fees on that single order. This is one reason why shipping charges tend to be higher with dropshipping. Another reason shipping costs are higher for dropshipping is the loss of volume discounts with fulfillment carriers. Unless you are dropshipping thousands of orders with a single vendor, it isn't likely you will benefit from economies of scale.
Lack of Quality Control
You may also have issues with quality control since you're dealing with multiple suppliers. And the lack of control over the customer experience can be a problem if something goes wrong. You are virtually uninvolved, from managing the supply chain to selecting last-mile delivery providers. There is a much higher chance of being held responsible for a poor customer experience that you have no power to change. Your company reputation is on the line, especially when working with average or low-quality suppliers. Often customers experience missing items, botched shipments, and product quality issues. Working with reputable dropshipping manufacturers can help, but this model falls short in managing the dirty details.
Inventory Issues
Because you don't own your inventory supply, it can become problematic. For example, when a product becomes unavailable, you may not know immediately. This could mean you sell a product that is out of stock and will need to notify a customer of the disappointing news. Vendors and suppliers are improving their real-time inventory systems with dropshippers, but it is definitely a drawback of the model.  
Whether the dropshipping model is best for your company depends on your goals and resources. If you're looking for a low-cost way to get started and are comfortable with outsourcing some of the customer experience, then dropshipping can be a great option. But if you're looking for more control over the customer experience and don't mind investing in inventory, you may want to consider a different business model. Here are some of the best alternatives to dropshipping for order fulfillment.
Best Alternatives for Dropshippers
Fulfillment by Amazon (FBA)
FBA is an excellent alternative to dropshipping, as it allows you to store your products in Amazon's fulfillment centers. This means that Amazon handles the packing and shipping of your orders while you manage the product selection and pricing. FBA is a great option for businesses that sell on Amazon, as it's simple and cost-effective. 
Self-Fulfillment
Self-fulfillment is an excellent option for businesses that don't want to outsource their order fulfillment. You manage the entire process with self-fulfillment, from receiving orders to packing and shipping them out. This can be a great way to save on costs, as you're not paying anyone else to do the work. However, it does require more time and effort on your part. This alternative works best for businesses that have access to low-cost storage facilities and are shipping smaller quantities of products.
Third-Party Logistics (3PL)
3PL is a great option for businesses that want to outsource their order fulfillment but don't want to use dropshipping. With 3PL, you partner with a third-party logistics provider who handles the entire process, from receiving orders to packing and shipping them out. This can be a great way to save money, as you're not paying for the overhead associated with running your own fulfillment center. Furthermore, an excellent 3PL partner can provide additional services like custom branded packaging, kitting, and light assembly, as well as managing returns. If you have outgrown dropshipping and don't want to make a significant resource investment in warehousing and staffing for fulfillment, 3PLs are a great choice. 
These are just a few of the best alternatives to dropshipping for order fulfillment. Each has its advantages and disadvantages, so it's essential to evaluate your options and choose the one that's right for your business. You can ensure that your customers get their orders quickly and efficiently with the right fulfillment solution.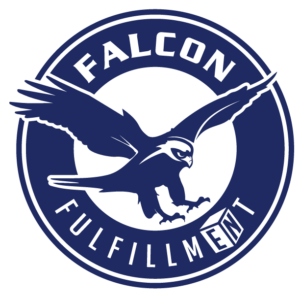 Dropshipping has its share of benefits and drawbacks. Fortunately, there are many great alternatives that can help brands fulfill orders without stifling profitability. Falcon fulfillment is a 3PL that takes pride in superior communication, onboarding, and customer success. If you would like to learn how we can help your company scale past dropshipping, get in touch with one of our agents today.