7 Tips to Make Your eCommerce Business More Sustainable
Making an eCommerce business more sustainable is a great way to reduce your environmental footprint and create a more positive shopping experience for your customers. In a 2020 consumer survey conducted by McKinsey, 60% of respondents said they would pay more for brands that utilize sustainable packaging. The sustainability trend continues to gain momentum with younger buyers. According to Insight, nearly 90% of Gen X consumers said they would be willing to spend an extra 10% or more on sustainable products, compared to just over 34% two years ago. Fortunately, you can take plenty of simple steps to make your eCommerce business more sustainable and eco-friendly. Here are 7 tips to make your eCommerce business more sustainable:
Use eco-friendly packaging materials like cardboard boxes, recycled paper, and biodegradable packing peanuts. This reduces the amount of plastic and other non-recyclable materials used in eCommerce packaging. Here are some of the most popular eco-friendly packaging alternatives:
Compostable materials – any packaging that will decompose naturally in under 180 days in an at-home composting environment is considered compostable. One of the most popular varieties is compostable mailers, like this one from

NoIssue

Recycled materials – make good use of plastics already in circulation by reusing mailers or selecting products made out of existing resources. 
Corrugated packaging – good old-fashioned cardboard boxes made of corrugated materials are durable, reusable, strong, and biodegradable. 
Cellulose packaging – Cellulose packaging is made from natural sources like hemp, wood, and cotton. The material is biodegradable and compostable, making it a sustainable alternative to plastic.
Green cell foam –

Green Cell Foam

is made from US-grown corn, is certified compostable in the backyard and industrial facilities, and can even be dissolved in a sink for safe and easy disposal. 
2. Offer eco-friendly or carbon-neutral shipping
Carbon-neutral shipping is where the carbon dioxide produced throughout the shipping process nets zero. Carbon dioxide is still likely produced, but the emissions are reduced or offset. Look for shipping services that offer carbon-neutral shipping and other eco-friendly options. This will reduce your carbon footprint and make your business more sustainable.
3. Use energy-efficient technology
Invest in energy-efficient computers, servers, and other technology to reduce energy consumption. Many warehouse management technologies minimize energy usage and improve efficiency. A few energy-efficient technologies include motion-censored lighting, AI-powered conveyor systems, and vertical retrieval machines. Implementing energy-efficient technology will reduce your carbon footprint and save money in the long run.
4.

 

Invest in carbon offset programs
A carbon offset refers to a reduction in GHG emissions – or an increase in carbon storage used to compensate for emissions occurring elsewhere. Not all offset programs are created equal. Companies that do not have the means to be completely carbon-neutral with their existing protocols may consider investing in reforesting, solar farms, etc., to offset their carbon dioxide contributions. According to Treehugger.com, these are some of the top carbon-offset programs to partner with in becoming sustainable.
5. Reuse and recycle materials
Whenever possible, reuse and recycle materials instead of throwing them away. This includes sourcing recycled materials when possible and using packing materials that can be reused or recycled. This will help reduce your waste and save you money in the long run.
6. Choose sustainable suppliers
Research and look for suppliers that use sustainable materials and processes. It can feel overwhelming to sort through the myriad of vendors and suppliers available but consider the following steps when initiating your search for sustainable partners:
Define what sustainability means to you and your company

Ask tough questions. I.e., where do your raw materials come from, what management firms determine their eco-friendly status, do they offer carbon-offset programs, etc. 

Look for sustainability credentials. 

Use a sourcing tool like –

Common Objective

.
Also, consider checking out the US Chamber's post about "How to find a sustainable partner." Partnering with a sustainable supplier will help ensure your products are made with the environment in mind.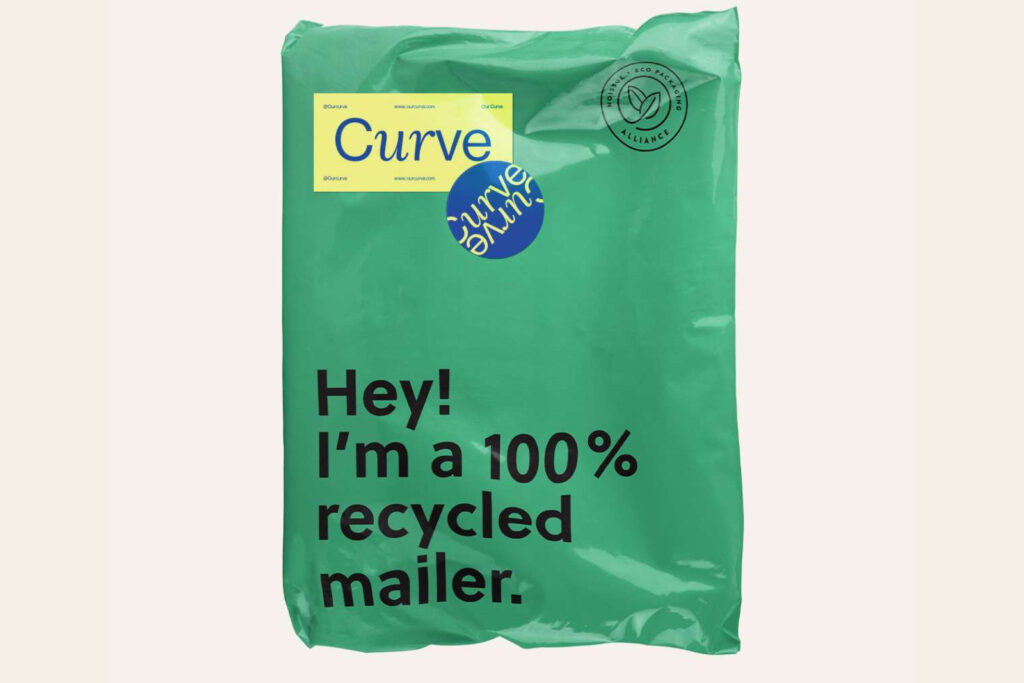 7. Educate your customers
Make sure your customers are aware of your sustainability efforts. This includes informing them of how they can reuse or recycle packaging materials. Many customers don't realize they can use their packaging to make a return (even plastic mailers), so educating them to improve your eco-friendly efforts is vital. Additionally, educating customers about your sustainable progress will help them understand why they should choose your business over others. 
These 7 tips to make your eCommerce more sustainable are not exhaustive. However, by implementing a few of these tips, your brand can capitalize on the sustainability trend and protect the environment for years. This will not only benefit the planet, but it will also help create a better shopping experience for your customers. Talk to one of our agents today to learn how Falcon Fulfillment can help your eCommerce become more sustainable. We have helped numerous clients implement right-size packaging, implement sustainable materials, and lower transportation emissions, to name a few. See how we can help you today.