3 Advantages of a 3PL that Improve Your Bottom Line
When running a business, one of the most important factors to consider is your bottom line. To keep your business running smoothly and profitably, it is essential to keep costs to a minimum. One way to do this is by leveraging the advantages of a third-party logistics provider (3PL). A 3PL is a company that provides a variety of services to help businesses manage their warehousing, transportation, and other supply chain needs. These services can help companies to save money, improve efficiency, and reduce the amount of time and effort required to manage the shipping and logistics process. Using a 3PL has many advantages that can help businesses cut costs and improve their bottom line.
Experience and Insight
Supply chain logistics can be complex and confusing. 3PLs typically have more resources and experience than individual business owners regarding the fulfillment industry. With the knowledge and expertise, 3PL teams can help reduce storage, transportation, and overhead costs. Additionally, they can help improve efficiency by streamlining processes and consolidating shipments. 3PLs are always informed and up-to-date on laws, regulations, taxes, customs information, and other factors that can be a nuisance to shippers. Where a business owner might go through multiple seasons of trial and error to achieve the same seamless results, a 3PL will highlight inefficiencies and offer solutions faster.
Lower Costs
A solid 3PL partner can offer reduced warehousing, staffing, technology, and shipping costs. Here are a few ways to lower your operating costs working with a 3PL.

3PLs use advanced technology to manage their operations. This allows them to use data-driven insights to provide ideas for improvement.

3PLs offer freight consolidation and

shared warehousing

, which saves money for their clients

3PLs have flexible warehousing, and many provide a pay-as-you-need options

Transportation and logistics are the bread and butter of 3PLs, so they offer more efficiency than small in-house fulfillment teams.

3PLs can negotiate discounted freight rates with major parcel carriers (due to high order volumes) and pass along the cost savings to their clients
Access to cost-saving benefits like flexible warehousing, staffing, and robust technology reduces overhead and improves the bottom line.
Save Time
Business owners understand more than most that time is money. 3PLs can help reduce the time and effort required to manage the shipping and logistics process. By leveraging the advantages of industry connections and implementing fulfillment best practices, your company will improve efficiency. Not only that, but a 3PL that utilizes multi-site distribution can decrease delivery times. Offering customers faster delivery doesn't just improve your bottom line, but it ensures your company remains competitive.
Lastly, by partnering with a 3PL, you free up internal company time resources to focus on core competencies. Time once spent on managing fulfillment is now free to boost marketing efforts or developing new products. When a business owner isn't in the weeds ensuring successful order fulfillment they can focus energy on what made them start the business in the first place.  
---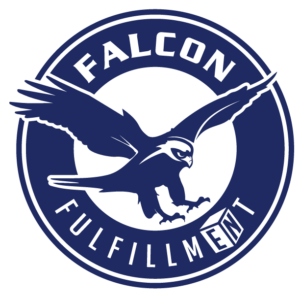 Leveraging the advantages of a 3PL can help businesses outsource their shipping and logistics needs, freeing up valuable time and resources, thus improving their bottom line. Additionally, 3PLs can provide the peace of mind that shipments are being handled properly and efficiently, reducing the risk of delays or lost orders. Overall, using a 3PL to manage your shipping and logistics needs can greatly improve profitability. By taking advantage of their resources and expertise, businesses can save money, improve efficiency, and reduce the time and effort required to manage the shipping and logistics process. 
Let Falcon Fulfillment show you how we can boost your company's bottom line. Get in touch with one of our experts today.