Things to Consider When Switching 3PL Providers
​​​​​​If you're a business owner considering switching 3PL fulfillment providers, you're likely well aware of the many benefits of outsourcing your order fulfillment. Working with a third-party logistics (3PL) provider can streamline your business operations and reduce labor costs while providing customers with a better overall experience.
However, with so many 3PL fulfillment providers, knowing which is right for your business can take time and effort. Here are some things to consider when you're deciding whether or not to switch 3PL fulfillment providers.
Evaluate Your Current Provider
It's important to take a close look at your fulfillment provider. Are they meeting your needs in terms of service, cost, and reliability? If not, it may be time to look for a new provider. Here are seven questions to ask when reviewing your fulfillment partner.
Are they meeting accuracy and on-time delivery expectations? 

What services are included in your fulfillment package, and are they meeting/exceeding your business needs? 

Are the fees you are paying in line with industry standards? 

How accurate and transparent is the reporting for tracking inventory and orders? 

Are they handling returns and refunds?

On a scale of 1-10 (10 being excellent), how is the communication between you and consumers?

Do they have the ability to scale with plans you have for the future?
Research Potential Providers
Once you've identified potential providers, it's time to do research. Read reviews and testimonials from other businesses that have used their services, comparing rates and solutions. If you don't know where to begin, you might want to start with WarehousingAndFulfillment.com. This free service matches your specific business needs to more than 500 prescreened 3PL companies.
Consider Your Customers' Needs
Your customers should be your top priority. Think about how the new provider will impact their experience. Could they receive their orders faster? Are there more choices for delivery? Do they provide better packaging and protection for parcels? What are the unique problems you are trying to solve in your supply chain and fulfillment needs? Contemplate the solutions you will be looking for in a new partner. Here are some common customer pain points that can be alleviated by working with a 3PL partner.

Long lead times that result in stockouts

Slow delivery timelines 

Lack of tracking and delivery communication

Difficulty in making a return or exchange

Items arriving damaged  

Disconnected inventory management systems that result in inaccurate stock counts (leading to customer frustration at the POS)
Ask Questions
Before making a decision, make sure to ask any questions you may have about the services offered by the potential provider. Here are ten questions to get your creative juices flowing:
What is your experience in omnichannel fulfillment? In other words, will your technology integrate across my sales channels? 

What kind of automation do you implement within your warehouses? 

What other technologies do you use to streamline operations? 

How do you handle receiving from vendors? Will I be required to palletize or barcode my inventory before arrival? 

How do you handle lost inventory or incorrect orders?

How are your fees structured? Do I get charged for individual services like; kitting, picking, packing, and shipping or do you offer an all-inclusive option? 

What are your product specialties? 

Is there a minimum monthly order volume required to work with your organization? 

Do you offer same-day order processing? 

What kind of accuracy guarantee can I expect? 
Switching 3PL fulfillment providers can be daunting, but it is often necessary to ensure that your business is getting the best possible service. Not all 3PL companies are created equal. Take time to evaluate your current provider, research potential providers, and always keep your customers' needs in mind. You can improve your operations and provide a superior customer experience with the right 3PL provider.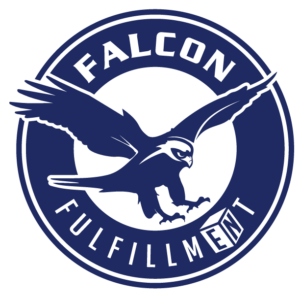 Falcon Fulfillment are expert in logistics, supply chain management, and eCommerce fulfillment. We have worked with brands in the beauty, pet, and home goods industries, among many others. Our dedicated account managers make communication between your company and fulfillment teams seamless. We don't work with clients just because they meet our criteria; we partner with them. When our customers win, we win. Find out how partnering with Falcon can help your company streamline fulfillment and exceed customer expectations. Reach out to one of our friendly agents today.