Returns Management – Outsourcing vs. In-House
It is essential for product-based businesses to handle returns management effectively. In fact, according to a recent consumer report, 96% of consumers say they would return to a retailer with an "easy" return policy and process. Outsourcing returns management can be a great option to help streamline the returns process and reduce overhead costs. In-House returns management can work for smaller businesses that are not processing a significant amount of returns. This post will discuss good returns management outsourcing vs. in-house.
Elements of Great Returns Management
A good returns management strategy aims to create the most cost-effective and efficient process for both the company and the consumer. Returns management is the process of returning products to the retailer that are defective, no longer needed, or require an exchange. Not only does returns management involve getting goods back to the seller, but it also includes reducing the need for returns altogether. Essential elements of great returns management include:
Customer Service –

A great returns management process begins with excellent customer service. This includes several key elements, like a clear and easy-to-understand return policy, transparent and prompt communication, as well as various resolution strategies. In addition, if a customer runs into a snag in their return teams or

chatbots

are readily available to solve more complex return needs.

Reverse Logistics–

Reverse logistics involves every aspect of shipping, tracking, and receiving unwanted products and then processing them accordingly. This includes evaluating the product for damage or repair potential, restocking items, reselling, refurbishing, and shipping out an exchange when required. There are a fair amount of touchpoints during this cycle of the returns management process.

Inventory Management –

Another crucial element of great returns management is inventory management. A recent consumer trend is that customers will buy multiple sizes and colors of a product with the intention of returning them. Therefore, businesses are seeing en masse returns that can affect their bottom line. Every item that can be salvaged must be appropriately repackaged, labeled, and returned to sellable inventory. Alternatively, the stock must be disposed of through the proper channels.
In-House Returns Management
Managing returns in-house can be a blessing and a curse. It can be an excellent fit for new or smaller businesses that are not dealing with a significant amount of returns or exchanges. However, managing returns in-house can become exponentially complicated as a business scales.
Pros of In-House Returns
The main benefits of managing returns in-house involve insight and control over the process. Because teams are completing the returns process directly, the company has full awareness of the efficiencies (or inefficiencies), customer satisfaction levels, and operational impact within the business. Here are a few reasons to consider managing returns in-house:
Increased control over the returns process 

Improved customer service experience 

Lower costs associated with outsourcing 

Increased insight into customer satisfaction 

Ability to leverage returns data to understand customer preferences and trends better 

Ability to track returns in real-time 

Full transparency into the process 

Improved customer loyalty and retention
Cons of In-House Returns
Complications with in-house returns management start to occur as the number of returns increases. More returns require more staff, customer service hours, and more attention to restocking and inventory levels. Some business owners can get overwhelmed by volume, resulting in a poor customer experience. Here are some of the main drawbacks: 
High labor costs associated with processing returns 

Potential issues with tracking and managing customer data 

Difficulty managing customer expectations 

Difficulty managing inventory and restocking 

Difficulty organizing and tracking shipments 

Increased customer service costs 

Increased risk of customer dissatisfaction
Outsourcing Returns Management
Many businesses find that outsourcing is the best solution to provide high-quality service for their customers. Outsourcing returns management is an excellent way for companies to improve customer service and minimize costs, especially as they grow. In addition, outsourcing can help free up internal resources to focus on the business's core competencies.
Pros of Outsourcing
Outsourcing releases vital staffing resources for more essential business operations. As a business scales, outsourcing can offset the increased focus that returns management requires. Here are some of the main benefits of outsourcing returns management: 
Cost savings:

Outsourcing returns management can reduce labor costs, freeing up resources for other aspects of the business. 

Time savings:

By outsourcing returns management, companies can reduce the time spent processing and managing returns. This can significantly improve overall efficiency. 

Automation Technology:

Outsourcing returns management can provide companies with improved automation technology. Rather than having to log in to multiple customer management portals, a single point of reference can manage the entire reverse logistics process. 

Improved customer service:

Outsourcing returns management can improve customer service by providing customers with a fast and efficient returns process. 

Reduced risk:

Outsourcing returns management can help reduce the risk of handling returns internally, such as product damage or lost items.

Greater expertise:

Outsourcing returns management can provide companies with access to greater expertise and knowledge about best practices for returns processing.
Cons of Outsourcing
One of the main things companies worry about when considering outsourcing their returns process is the loss of oversight and control. A genuine concern is losing touch with customers and partnering with a team that will not represent the brand well. Here are some of the drawbacks of outsourcing returns management:
Increased Cost

: Outsourcing returns management can be more expensive than managing returns in-house due to the service provider's cost. 

Loss of Control:

By outsourcing returns management, companies lose control over the process and can't ensure the same level of quality as if the process was managed in-house. 

Loss of Flexibility:

Outsourcing returns management can limit companies' ability to adjust quickly to changes in returns policies or processes. 

Increased Risk:

Companies that outsource returns management are at risk of entrusting sensitive customer information to an outside party, which can lead to data breaches or other security issues.

Lack of Transparency:

Companies that outsource returns management may need more visibility into the process and may be unable to track and monitor returns in real-time.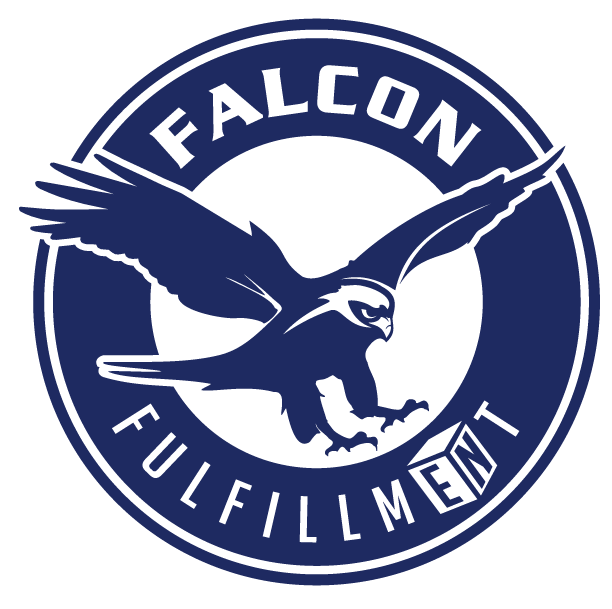 In closing, the returns management process is complicated. Whether you decide to outsource or manage returns in-house, understanding each method's pros and cons is vital. Evaluate your business needs against the time, resources, and staff you have available to create a seamless returns management process. If your team is overwhelmed, you have received negative feedback, or you cannot restock inventory promptly, it could be time to outsource returns management to a company that specializes in it. Falcon Fulfillment is an expert in eCommerce returns management and can implement brand-specific strategies to meet your growing business needs. Talk to our agents today if you want to learn more about how we can help you recoup as much of your returns as possible.