Let us be the first to say: HAPPY RETURN SEASON!
Just kidding.  We know it's not happy and you're hoping it ends soon.  Thankfully, we're here to teach you how to improve your overall eCommerce return management so you don't have to start off your new year with return-season sadness.
What is eCommerce Return Management?
eCommerce return management is the small but ever-so-important area of business that manages the overall return process for your eCommerce company.  Whether you have great or poor return management, utilizing new tools to improve your processes will reduce your carbon footprint, improve the shopping experience for customers and increase overall customer retention and satisfaction.
E-commerce Return Season
With us only days into the new year, return season has inevitably come along with 2022.  Although we see a rough 30% of customers returning items within the first month of the post-holiday season, that number is increasing thanks to the 2020 pandemic.
As we enter return season with a thought-out strategy and incredible patience, it's important to note that between 5% and 15% of all items customers ordered last year will be returned to stores.  This makes up roughly 10% of all holiday sales made in 2021.
Not to mention, 9%-10% of your overall returns are estimated to be fraudulent.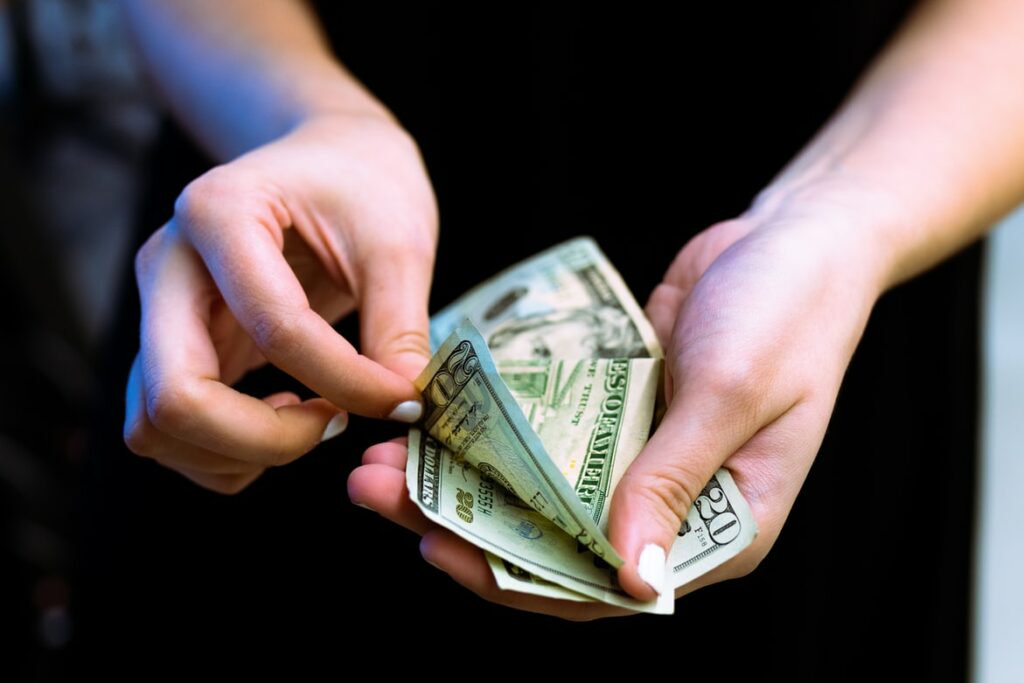 How Covid-19 Impacted Returns
How did the pandemic affect return rates exactly? Well, according to the market research group Mintel, it found that 38% of all UK online shoppers said that the Covid-19 outbreak "had made them more confident in returning online purchases".
This means that consumers are more comfortable buying, trying, and returning products than ever before.
According to research from Digital Commerce 360, retailers saw a 41% increase in 2021 returns compared to the 2020 holiday season.
What does this mean for eCommerce companies moving forward?  Returns aren't going away, which is why it's important to come up with a strategy to offer easy, hassle-free, and environmentally-friendly return opportunities to customers.
Let's learn how.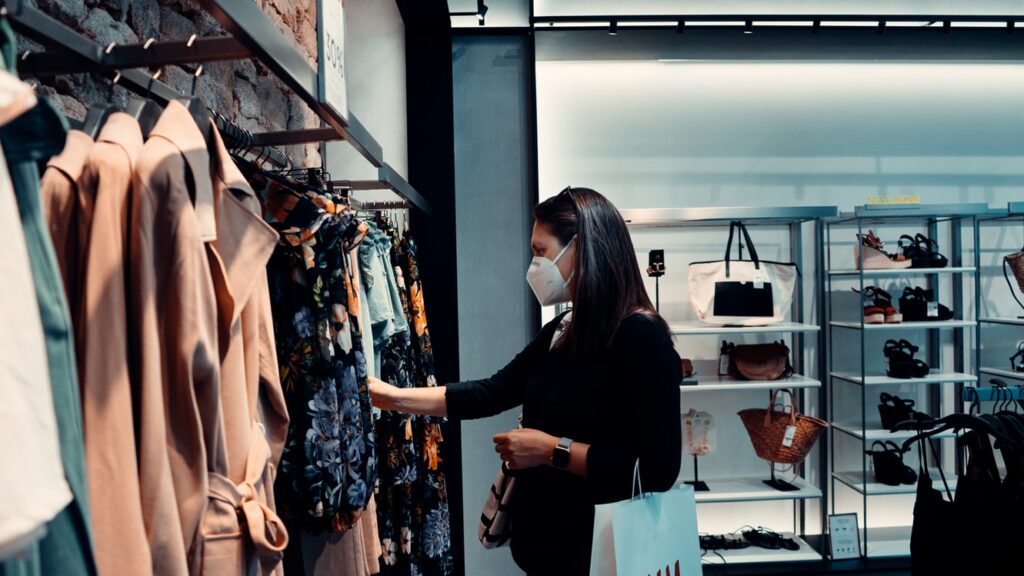 The 3 Ways to Accept Returns
Mail Item(s) Back to Warehouse
Offering customers the option to return items to your warehouse is a no-brainer.  Whether they want to exchange their order, receive store credit, or simply get a refund, it's up to you to provide easy means of doing so and the quality customer support your buyers need to have a great shopping (and returning!) experience.
As a buyer, sending items back to a warehouse can be a hit or miss.  If the pants your customer ordered are a bit too small, they send them back in hopes they will receive the correct size based on their first item, the second time around.
Providing accurate information about your items helps customers make the correct purchase the first time as well as improves returning experiences
To learn in what ways your eCommerce brand can provide a better shopping and returning experience, check out our 2022 eCommerce breakdown where we go over the secrets you'll need to succeed.
Return in Store
Did you know that 62% of shoppers are more likely to shop online if they can return their purchase to a physical store?  Unlike returning to a warehouse, local storefronts allow customers to avoid waiting periods and return items in-store.
This cuts out waiting times, shipping carriers, and allows customers with the opportunity to exchange items in person, almost guaranteeing they're buying an item exactly how they want it.
Allowing customers to return items in-store also motivates in-store shopping experiences.  Although this digital age is fun, entertaining, and sometimes mind-bending, nothing beats that good ole' fashioned feeling of entering a store, being greeted by staff, and losing yourself amongst physical products.
Don't underestimate the power your physical store-front can bring your company, even if customers are returning items.
Partner with a 3PL for eCommerce Return Management
Utilizing a middleman not only changes the eCommerce game but also takes the stress out of return management.
Partnering with a 3PL allows your customers to return any and all items back to your partnered 3PL warehouse without any effort on your part.  When working with the right 3PL, they will have teams designated to help customers return items, exchange items, and answer any questions or concerns they might have.
What's not to love about a fulfillment process that does the heavy lifting for you?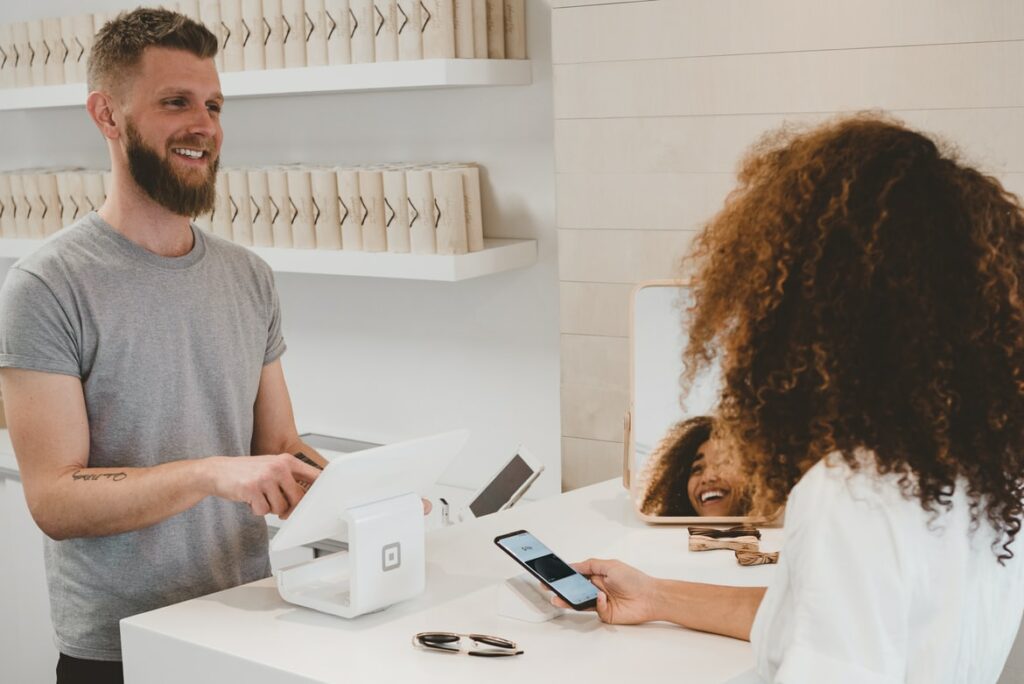 Steps to Successful eCommerce Return Management
Improve Return Policy
Improving your return policy is the first step when improving your overall eCommerce return management process.  By following these simple steps, you'll have an easy-to-follow return policy for your customers in no time.
Make your return policy easy to find.
Making your return policy prominent for customers is key.  Using eye-catching colors, moving banners, pop-ups, or large, easy-to-read fonts will help your buyers locate, read, and understand your return policy before making a purchase and blindly returning items.
Don't make it too formal.
Remember, you're talking to your customers.  Not lawyers, doctors, or big wig business owners (if in the case you do, disregard #2 altogether), but regular customers who want regular verbage.
Explain your return policy in a simple and easy-to-read format with easy-to-understand language.
Be upfront about shipping costs and define the expected condition of returns.
Nobody likes surprise fees – make sure you clearly identify return shipping costs (if any) in your return policy.  Additionally, predetermining what conditions your return policy covers – is equally as important.
Outlining what is and isn't returnable, makes it clear for customers what they can return, when, and in what condition.
Don't create a return policy and cement it into the framework of your website.  Instead, update it regularly with changes provided through customer feedback.
Allowing buyers to let you know what they do and do not like, will give you the chance to become better and offer an even better shopping experience moving forward.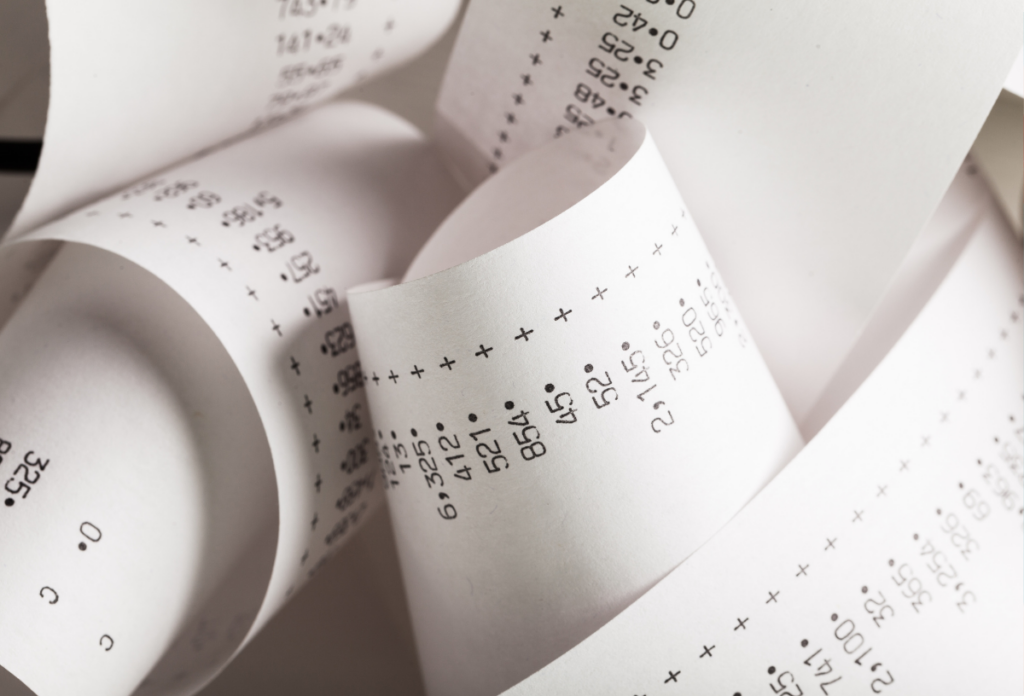 Automate Return Management
Switching to an automated system for returns and exchanges could save you time, stress, and money.  Utilizing an automated option will allow your customers to skip the long customer service line and ditch waiting periods altogether.
With automation, buyers can return and exchange at the click of a button with little to no help on your part.
Learn more about how automation is making its mark on eCommerce and in what ways you can utilize it for 2022 in our upcoming eCommerce trends article.
Sustainable Returns
Customers want sustainability – and they want it now.  Not just with their initial purchase, from material to packaging to delivery, but with returns too.
Did you know that around 5 billion pounds of returned goods wind up in landfills annually?  According to MarketWatch, that's nearly 5 million metric tons of CO2.  Every.  Single.  Year.  So, how do you offer sustainable returns?  Here is a shortlist of things you can do right now.
There's no reason multiple items in one order should be shipped in separate packaging.  Combine orders together to eliminate wasted space and unnecessary packaging materials.
Eliminate unnecessary filler and empty space.
Aside from consolidating orders, eliminating unneeded package filler and unused space is a great way to lower your company's carbon footprint.
Reward customers for choosing greener shipping options.
We know customers like their deliveries fast, but, do they like eco-friendly delivery more?  Motivate and reward your customers when they choose longer delivery times or utilize BOPIS options.
"Opting for standard delivery rather than next-day could help decrease carbon dioxide emissions by about 30%."

According to the MIT Center for Transportation and Logistics
If you'd like to learn more about sustainable packaging and how you can start your transition to a greener environmental impact, check out our eco-friendly packaging guide.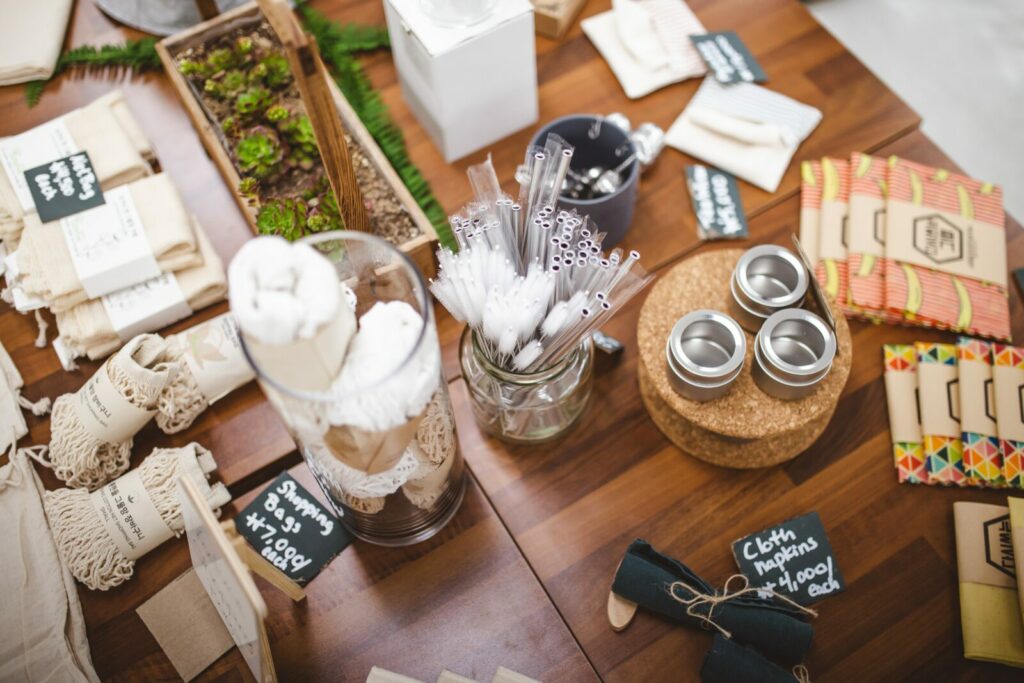 Protect Against Fraud
You know it, we know it, and your customers know it – the season of fraudulent returns is upon us.  Even if you read this in July, chances are that fraudulent returns are still an issue you'd like to snuff out.  Here is a short list of ways you can protect your company against return fraud this return season and forever after.
A return policy is not a one-size-fits-all type of thing. When the holidays come around or even a special sale, it's important to update your return policy with relevant information and communicate it with your customers.
It's fairly simple – don't accept returns without a valid receipt. Include this in your return policy.
An up-and-coming idea that will inevitably gain more and more traction is the use of return security tags for items.  Using items like a 360 ID tag will make it harder for customers to wear their purchase for an occasion and send it back immediately afterward.
By introducing return tags, buyers can try on their purchases, but once the tag is broken – it can not be returned.  Tagging items will also help verify that the items you receive as a return, is in fact the same item you originally sent out.
I prime way to deter people from buying that brand new TV for game day and returning it a day later, is to introduce restocking fees for high-cost items.  By utilizing a restocking fee, potential scammers won't receive any benefit for returning items and instead will lose money.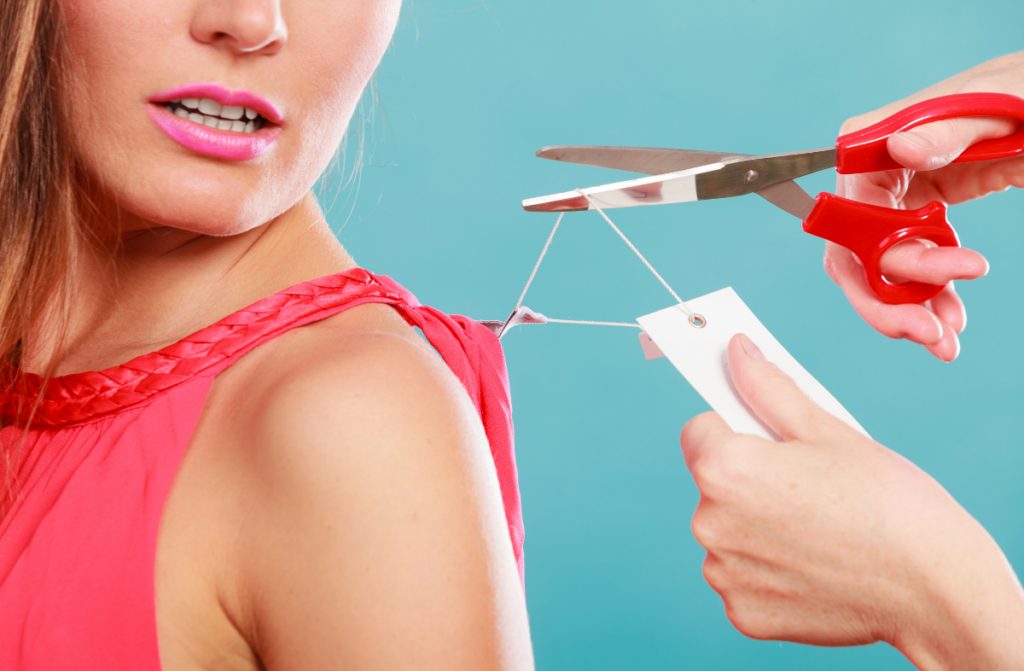 Steps to Avoiding Returns
The best kind of eCommerce return management is when you don't have any returns to manage.  Avoiding returns will not only create a better customer experience, but will also decrease stress on your customer service team, improve customer ratings and recommendations, and decrease your overall carbon footprint.
Let's get into some ways you can avoid returns altogether.
Include Clear and Easy to Find Product Information
You'd be surprised with the kind of details customers need in order to be satisfied with their product.  When writing item descriptions, include every detail you possibly can.
How large is it, how much does it weigh, what color is it, how can it range between customers, etc.  Providing as much information as possible will help your customers receive exactly what they expected, eliminating their need for a return.
Use 3D or AR Website Functions
Another up-and-coming trend is the use of 3D or AR website functions.  These elements allow customers to see what an item will look like in their home, on themselves, or what it would look like in person.
This creates yet another safety net by giving your customer a full view of what to expect out of their item, reducing the overall return rate for dissatisfaction.
Provide Accurate Photos and Videos
Nobody likes receiving a product that looks incredibly different online than in-person.
Editing your products to look better online will make them look worse in person.
Using extra props for product photography will make customers assume their order will include extra items.
Using colors and lighting to drastically alter your product will make the product look different in person.
Long story short: capture your product in the exact way your customers will receive it.
Encourage Customer Reviews and Feedback
Reviews and feedback are now one of the leading factors to whether or not a buyer will make the purchase.  Encourage your customers to leave reviews and feedback on items and overall experience to help land more sales and increase the overall reputation of your brand.
Packaging Items with Travel in Mind
The truth is, some 30% of items are returned because they arrived to the customer faulty or damaged.  By eliminating unnecessary space, you improve the chances of items arriving undamaged.
However, packaging items with the understanding that they will be traveling inside trucks, planes, ships, and be at the mercy of package handlers – you must prepare for the worst.
Keeping items packaged tight will decrease the chances of moving around, bumping into each other, or any other opportunity for damage.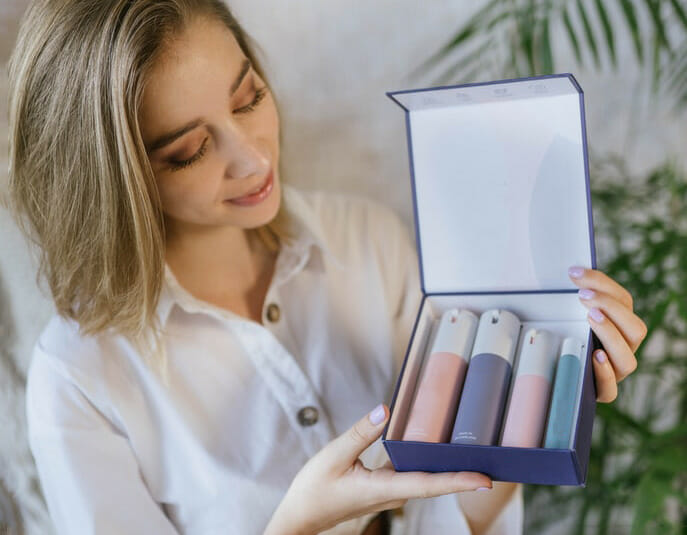 Returning with Falcon
We know you're reading this with a bead of sweat running down your forehead.  There's so much information, return fraud is on the rise, the planet is dying, and now you have to worry about re-writing an exceptional return policy, amidst the thousands of other things you're already worrying about.
We've got just the thing for you.
Partner with Falcon and ditch the stress of returns, fulfillment (and even customer service) altogether – it really is that simple.
Contact us today and get started on your de-stressing.