10 ways a 3PL Can Support Your Omnichannel Growth.
According to CB Insights, the rise of e-commerce, changing consumer behaviors, and stiff retail competition has made omnichannel retail increasingly relevant. With the rise of omnichannel retailing, businesses increasingly rely on third-party logistics (3PL) companies to support their growth. 3PLs offer various services and solutions to help companies to optimize their operations, reduce costs, and improve customer experience. Here are 10 ways a 3PL can support your omnichannel growth:
Order Fulfillment
3PLs provide comprehensive order fulfillment services to streamline your operations and increase efficiency. They assist with warehousing, inventory management, and distribution services. 3PLs can offer various services, from basic order fulfillment to more complex order management and tracking. By leveraging their expertise and capabilities, 3PLs help streamline the fulfillment process, maximize efficiency, and improve customer service. 3PLs can help reduce costs associated with order fulfillment, provide real-time inventory visibility, and provide seamless tracking and delivery of orders. 
Inventory Management
3PLs help manage your inventory by providing real-time visibility into your stock levels. This lets you make informed decisions about inventory allocation, reorder cycles, and stockout prevention. Partnering with a 3PL to help manage inventory is a way they support omnichannel growth because you have a singular system managing inventory while leveraging multiple distribution warehouses.
Warehouse Management
3PLs can help you manage your warehouse operations, including receiving and storing inventory, picking and packing orders, and shipping orders. Allowing a 3PL to assist with warehouse management alleviates the burden of managing warehouse operations, logistics, and staffing. Expanding warehouse capacity is one of the largest investment costs for a business branching into omnichannel sales. When you partner with a 3PL, this is a more seamless and affordable option.
Logistics Optimization
3PLs can help you optimize your logistics operations by providing cost-effective shipping solutions and tracking tools. They manage the supply chain process, from warehousing and inventory management to order fulfillment and shipping services. They provide the resources and expertise necessary to ensure smooth and efficient operations. 3PLs can offer value-added services such as order tracking, product customization, and reverse logistics. In addition, 3PLs are often accustomed to managing international shipping. They can provide expertise in customs clearance, foreign exchange, and other international shipping factors. By outsourcing these services to a 3PL, companies can free up resources to focus on their core business operations.
Customer Service
3PLs can provide customer support on your behalf, including handling inquiries, returns, and complaints. Utilizing a 3PL can improve customer satisfaction by offering faster delivery times and improving returns management processes. This helps you maintain a positive customer experience and build customer loyalty.
Technology Integration
One of the main ways a 3PL can support your omnichannel growth is by integrating all order fulfillment and logistics technologies into a single platform or point of reference. 3PLs assist with integrating your eCommerce warehouse management systems, inventory programs, and transportation software with your retail sales platforms. Integrating all of the necessary systems allows you to manage orders and inventory more efficiently. As a result, you can offer a seamless omnichannel experience.
Compliance
3PLs can help ensure your operations comply with applicable laws and regulations. Governing all the moving parts to ensure compliance is complex and expensive if improperly handled. 3PL companies have extensive experience with compliance standards. This can help you avoid costly fines and penalties.
Supply Chain Visibility
A 3PL helps with supply chain visibility by providing access to various digital tools and services that enable organizations to track, manage and analyze their supply chain operations. This visibility helps businesses stay informed of the progress of their goods throughout the supply chain, from the point of origin to the point of delivery. Additionally, 3PLs often provide real-time shipment tracking and analytics, helping businesses to plan their supply chain operations better and identify areas of inefficiency. Finally, 3PLs can provide visibility into the entire supply chain, from production and procurement to order fulfillment and delivery, giving businesses greater control over their supply chain operations.
Scalability
3PLs support your omnichannel growth by allowing your business to scale up and down as needed. Partnering with a 3PL for all your logistics needs enables your business to try new promotions and ideas and even launch new markets without the significant overhead investment it would require doing it alone. The flexibility and support to scale are one of the most important benefits of partnering with a reliable 3PL provider.
Reporting and Analytics
Every business owner recognizes that good decisions are made from good data. In order to grow your omnichannel sales, it is vital to have a clear picture of products and customers throughout the supply chain. 3PLs provide detailed reporting and analytics to help you better understand your operations and make data-driven decisions.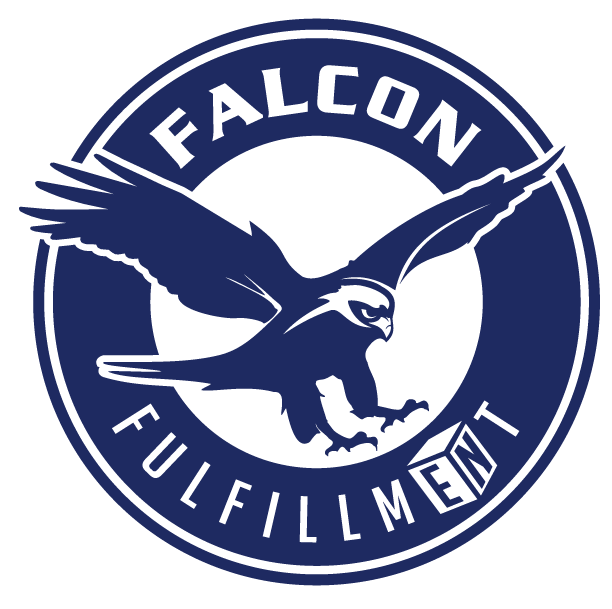 As you can see, there are many ways that a 3PL partnership can improve your business operations. You will see improvements across your organization by leveraging just a few of the 10 ways a 3PL can support your omnichannel growth. A solid 3PL is committed to your evolution as a retailer. After all, when you win, they win. If you want to learn more about how Falcon Fulfillment can support your omnichannel growth, contact one of our friendly agents today.