Currently, the average consumer has 5 subscription services, with 51% saying they intend to add more.  Jump on the opportunity to expand your brewery with these beer subscription benefits.  By utilizing a subscription service for your brewery, you appeal to convenience expectations, overcome geographic limitations, improve inventory management, and stay competitive with other brewers.  Learn how Falcon can benefit your brewery today!
The Top 4 Benefits of a Beer Subscription Service
Appeal to Customers with Convenience
Subscription-based business models have gradually taken over in recent years. Consumers in 2022 value speed, convenience, and sustainability. By introducing a subscription service to your brewery patrons, you make it easier for customers to explore similar products and try new brews!
78% of consumers say they value convenience more today than they did before the pandemic.
The brewers at Beer Drop know how to deliver on the promise of convenience. The simplicity of a subscription model allows shoppers to choose their favorite craft styles (or those they're interested in trying), click the buy button, and then sit back and wait for their ice-cold suds to arrive.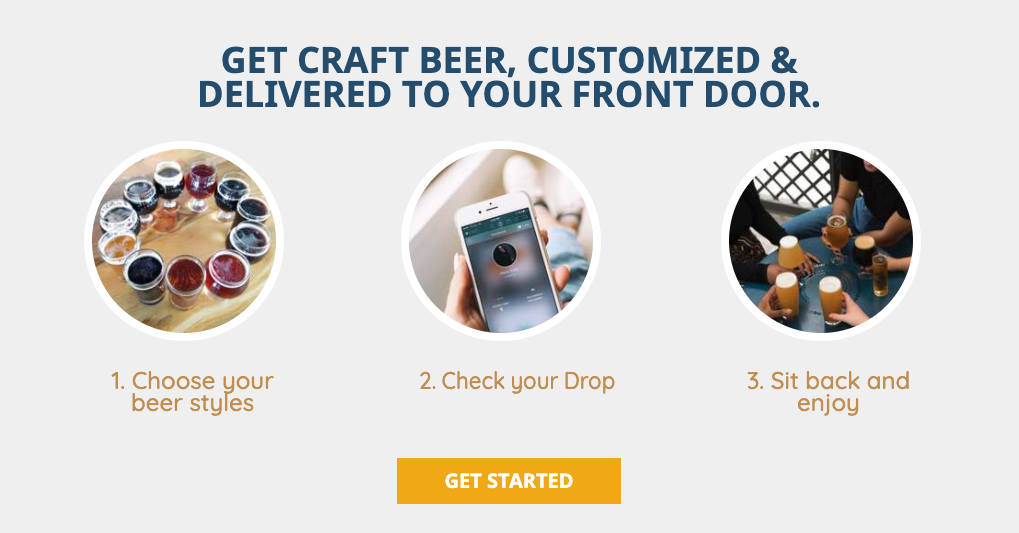 Falcon makes convenience possible for consumers and brewers alike.  With forward-staging locations inside our temperature-controlled warehouse, brew subscriptions come in from suppliers and go out with delivery carriers in a matter of hours or days.  With our streamlined and systematic approach, customers receive their products quickly, and breweries increase their loyal fan base.
Overcome Geographic Limitations
The customer base of traditional breweries is often limited to towns, state lines, and word of mouth.  With a brewery subscription service or a beer of the month club, you unlock access to thousands of brew fans online that wouldn't otherwise have discovered your brand.
Brewvana uses widespread appeal to market to consumers by offering a Brew's Less Traveled membership package. Each month, buyers can sample a state-themed beer collection from a variety of brewers within that particular state. Brewvana can advertise to and reach fans all around the country using this approach (excluded some states).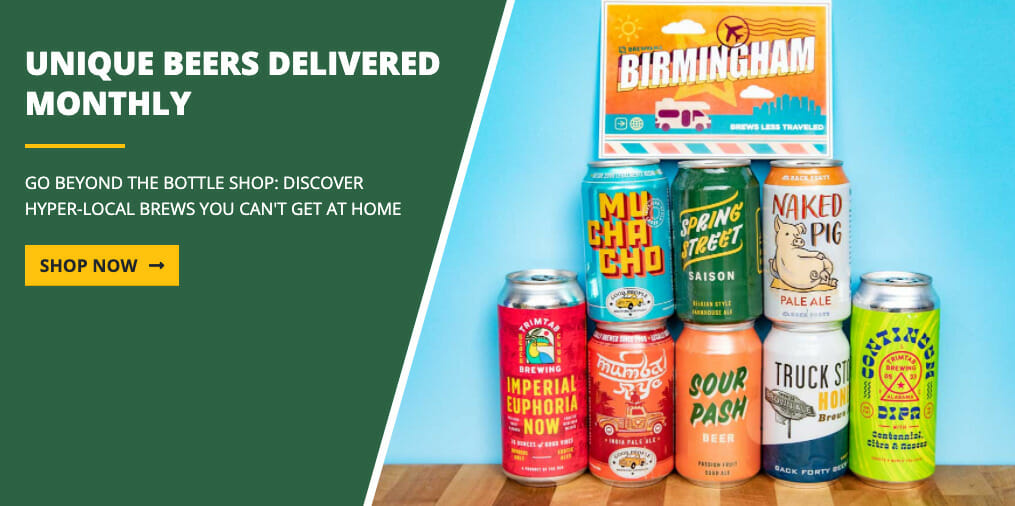 With Falcon's strategically located warehouse, reaching consumers near and far is easier than it ever has been. 
Improved Inventory Management
Managing inventory for ongoing subscriptions is predictable. Members typically commit to automated, recurring orders, especially if they enjoy what gets sent to them. With subscription services, breweries can better anticipate future profit and customer demand for improved inventory management and sales predictions.
Falcon's transparent cloud-based inventory reporting allows partners to access fulfillment details, stock movement updates, and a real-time inventory snapshot every day.  This allows you to have complete transparency over your inventory and gives you the details you need to improve and streamline your inventory management.
Stay Competitive
As most companies gradually shift online, so do breweries.  This means establishing an online presence and providing customers with automation and convenience is more important than ever.  By creating a unique subscription-based platform, your brewery has an exceptional chance at dominating the online brew market.
The Rare Beer Club is a great example of offering a unique subscription box to shoppers.  Each month fans can choose from different subscription boxes ranging from beer, wine, cheese, chocolates, flowers, and even cigars.  Their most notable aspect is their "design your own club" campaign.  With this option, consumers can curate a personalized subscription box including rare beers, accenting cheese and chocolates, and even a cigar of their choice to top the experience off.
Conclusion
By introducing a subscription model to your brewery, you tap into new benefits for your company and your customers.  From appealing to convenience expectations and overcoming geographic limitations, to improving inventory management and competitiveness, Falcon can help your brewery launch a successful subscription service today.